Vote for Your Health
Health on the ballot
Voting informs decisions about the conditions in which we live, work, grow, and play (also known as social determinants of health).
In elections, we typically vote for people who will represent us and policies that impact our communities and daily lives. For example:

When we vote for a controller, we are choosing the person who manages our tax system. (Visit Healthy Economy to learn about the connections between the economy and health.)
When we vote for school board members, we are choosing the people who approve school curriculum and policies. (Visit Healthy Schools to learn about the connections between schools and health.)
In recent elections, people have voted on issues like rent control, and funding new parks in low-income neighborhoods (Visit Healthy Housing and Healthy Neighborhoods learn about the connections between the living environments and health.)

Voting is one way people can ensure the government makes laws or creates programs that promote healthy communities.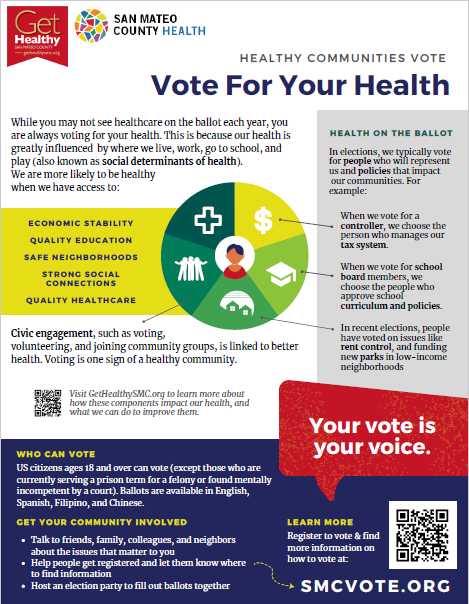 Communities with lowest turnout also have poorer health
Studies have found that civic participation (including voting, volunteering, and belonging to community groups) is linked to better health. Civic participation is a sign of a healthy community.
We see evidence of this locally. Voter turnout is lower in our areas of our county that experience poorer conditions for health. For example, voter turnout in the June 2022 election was lowest in South San Francisco (31.86%), Daly City (29.73%) and East Palo Alto (17.86%), which also rank among the highest in food insecurity and mental health needs. Notably, these are also areas of our county with the highest concentrations of people of color.
For comparison, voter turnout was highest in Portola Valley (51.44%) and Belmont (49.79%), where social and economic conditions for health are among the best in our county.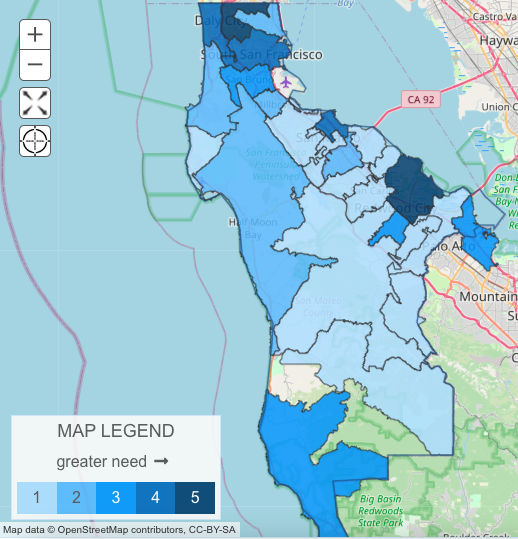 Want to know more about health indicators where you live? Check out:
Voting is one part of the solution to improving conditions for good health and addressing unfair differences across areas of our county. Your health should not depend on your address!
Your Vote is Your Voice
Register To Vote
Make a plan to vote
Every registered San Mateo County voter will receive a ballot in the mail. Ballots will be mailed out approximately one month prior to the election.
You can vote by:
For more information on how to vote in San Mateo County, visit smcvote.org or call/text 650-312-5222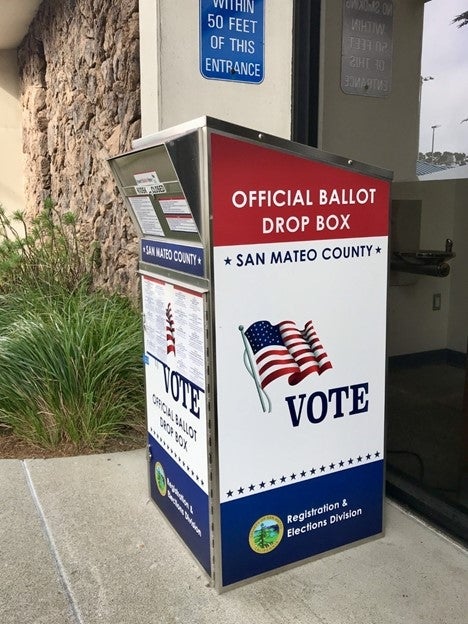 Talk to friends, family, coworkers, and neighbors
Let them know which issues matter to you and why
Inform them of the process to register and vote, and let them know where to find information
Fill out ballots together with friends and family; make it a party!
Talk to kids and youth in your life about why voting matters to you and to the community