Community Implementation Funding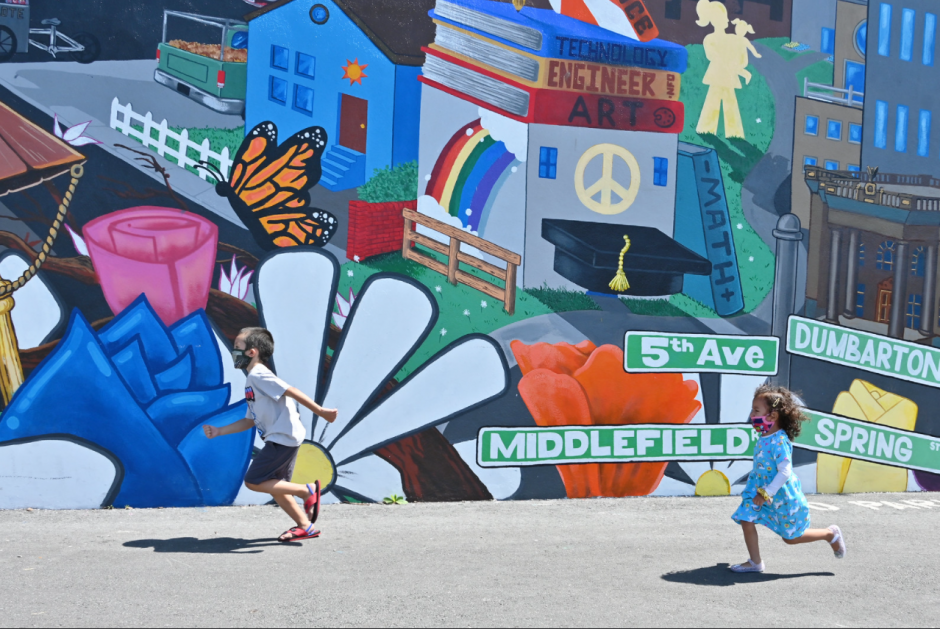 Our funding goal is to support efforts that prioritize health and equity by improving conditions for populations with limited opportunities to be healthy. This includes lower-income communities and communities of color, older adults, underserved children and youth, and people with disabilities, who face very specific challenges to healthful living.
The COVID-19 pandemic exacerbated health inequities with lower-income residents and people of color experiencing higher rates of infection and disproportionate health, social and economic burdens. Higher COVID-19 transmission rates in priority populations tie back to inequitable living conditions experienced in their neighborhood, schools, and workplace. These COVID-19 transmission inequities and, many chronic health issues, can be prevented by building healthy, equitable communities with a focus on placed-based primary prevention and health equity. Get Healthy San Mateo County funds efforts that result in policies that prioritize health and equity in these four areas: 
This funding opportunity strongly encourages collaborative partnerships that build community capacity and power through engagement in systemic policy change activities to advance health equity.
Funding can be used for the following types of efforts:
Community education
Collaboration and partnerships
City and regional planning processes
Action-focused research
Promotion of systems change
Technical assistance to advance solutions locally
To access the RFP and application, you must first create an account with You can see a sample of the application here.
Click here for steps to register for Public Purchase.
The RFP is closed. Find out about the 2021 projects awarded here.
Join our mailing list to learn more about Get Healthy priorities and initiatives.