June 2018 Newsletter
Healthy Riding
Get Healthy SMC is Featured as a Statewide Best Practice!
Check out the new case study that Berkeley Media Studies (BMSG) released this month on the health equity work of Get Healthy San Mateo County. The California Endowment (TCE) recognized GHSMC as a statewide best practice for public health departments to advance health equity in effective ways. TCE and BMSG describe a transformation in public health, away from a sole "focus on health services, education, and behavior to a broader approach based on systemic and structural change," and how this approach is beginning to yield results. TCE recognized San Mateo County's exemplary practices and innovation within the health department to encourage a new standard for health equity practice work across California. They interviewed community partners, the Chief of the Health System, Louise Rogers, the Health Policy and Planning manager, Shireen Malekafzali and more, to create a robust case study on the health equity work of San Mateo County's GHSMC that puts us on the map as one of California's most innovative and accomplished health departments in advancing health equity.
Enhancing Civic Leadership: Graduation, Recruitment, and Scholarships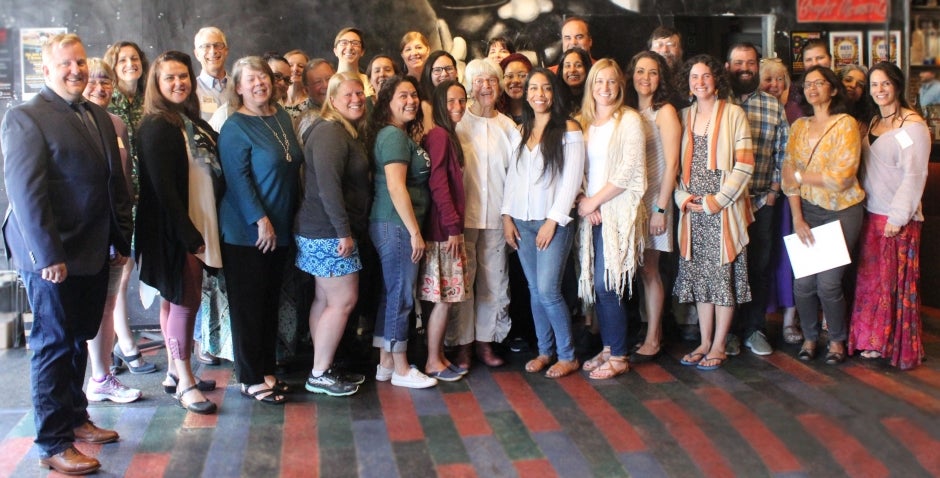 ​
Congratulations to 13 local residents who graduated from the Community Advocacy Leadership Academy! Get Healthy SMC partners with Community for Green Foothills on this 10-month leadership program that educates participants on advancing healthy communities. We are excited to continue this partnership in this upcoming year, and we invite you to apply for the 2019 cohort as soon as possible. Classes start in September 2018, and scholarships are available. We want to make sure San Mateo County residents and leaders are engaged in this leadership opportunity!