Racial Equity Action Plan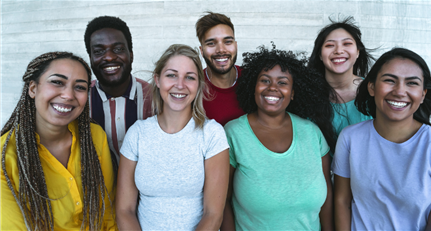 In 2017, six divisions within San Mateo County Health began the journey toward addressing systemic health inequities by joining the Government Alliance on Race and Equity (GARE). The year-long learning cohort concluded with the development of Health's first Racial Equity Action Plan (REAP). For each of the next few years, additional divisions joined the original GARE cohort, completed the year-long learning curriculum, and participated in organizing to implement goals and objectives of the REAP.
In 2020, the COVID-19 pandemic laid bare and exacerbated the existing health and social inequities in our society. During this critical period, members of Health's GARE cohorts joined with Health's executive leadership to revisit and update the original REAP. The REAP revision process was a year-long process that included engagement through town halls, forums, qualitative, and quantitative surveys. The updated REAP was launched in 2021 and lists goals to advance racial health equity. The REAP includes the following priorities:
i. Cultivate safe and enriching relationships
ii. Deepen the understanding of racial equity barriers
ii. Increase equitable outcomes for clients and residents
The main goal of the REAP is to launch an institutional effort to improve the understanding of the intersections between race, equity, and health. SMC Health aims to create a culture of safety to discuss racial equity, inclusivity, and belonging in the workplace. SMC Health also aims to measure the results of its actions to increase outcomes for clients and residents. For each of the priorities, there are specific actions and project leads needed to achieve the goals. Examples of metrics include increasing vaccination rates and increasing staff exposure to the Race, Equity, and Health training.
The REAP is part of a broader countywide equity plan. Countywide efforts to improve racial and social equity include a focus on:
Staff capacity building
Equity tools for daily operations
Staff wellbeing
Equity policy using the Anchor Institution Framework
Data for equity
Performance equity
Community engagement using an equity lens
Racial Equity Forums
To learn how staff were involved in the development of the action plans, check out the Racial Equity Forums.