January 2018 Newsletter
Safe Routes to Good Health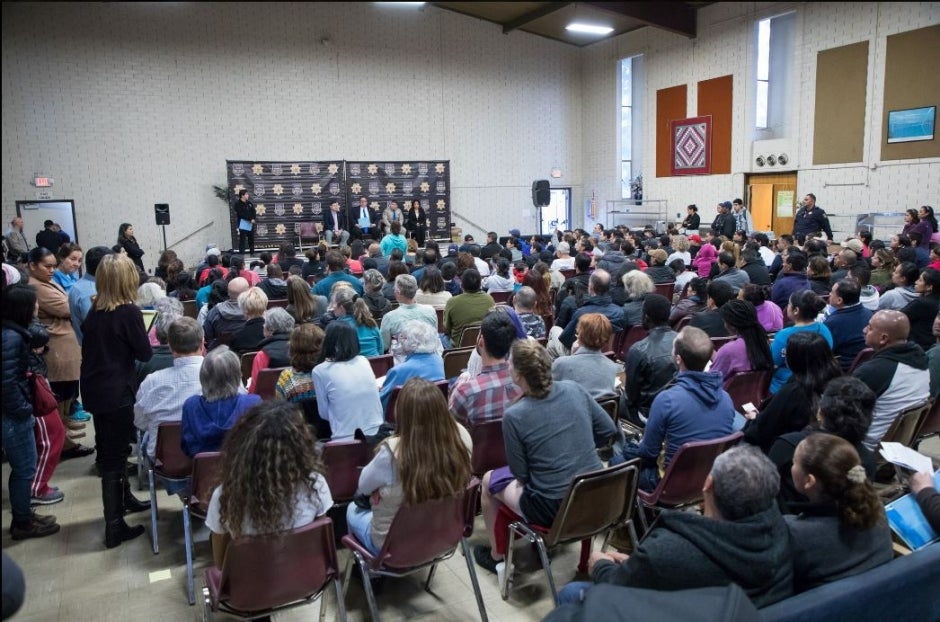 Announcing our 2018 Get Healthy Community Implementation Funding Recipients
We're excited to announce the seven projects selected to receive 2018 Get Healthy San Mateo County Community Implementation Funding to help advance healthy, equitable communities across San Mateo County! Welcome aboard to:
Community Alliance with Family Farmers: Solving the Bid Dilemma – Innovative Solutions for School Cafeterias to Carry Local Healthy Foods (Healthy Schools and Healthy neighborhoods - Food Access)
Envision, Transform, Build—East Palo Alto: Capturing Public Value and Benefits from New Commercial Developments to Advance Healthy Communities (Healthy Economy)
Faith in Action Bay Area: Healthy Communities in Action – Connecting Schools and Housing (Healthy Housing)
Rebuilding Together Peninsula: East Palo Alto Accessory Dwelling Units Initiative – Expanding Garage Conversion Options (Healthy Housing)
San Mateo County Office of Education: Building Capacity in Restorative Justice Practices – Taking it to Scale (Healthy Schools)
Silicon Valley Bicycle Coalition: Safety, Health, and Equity in Transportation Planning (Healthy Neighborhoods – Transit Access)
Youth Leadership Institute: Transportation Equity Allied Movement 2.0 – Advancing Healthy Transportation Options (Healthy Neighborhoods – Transit Access)
We look forward to sharing milestones of their great work with you! Find more information on their projects here.
Boards and Commissions Vacancies
Be A Voice in Your Community: It's Good for your Health!
Are you interested in getting involved in your community? Try serving on a local board or commission. Research shows that civic engagement and volunteerism is good for health in youth, adults and seniors. Health, Policy and Planning will be monitoring vacancies throughout the county and sharing them on our monthly newsletter and social media so community members can easily access these opportunities to make their communities healthier places to live, work and play.

If you are a County of San Mateo resident who regularly bikes or walks, please consider applying for the Bicycle and Pedestrian Advisory Committee. Members advise and make recommendations to the Board of Supervisors on funding, projects, programs and policies related to improving and increasing bicycling and walking transportation. The commitment is a two-year term. Applications are due 2/9.