A Nature Vacation - What the Doctor Ordered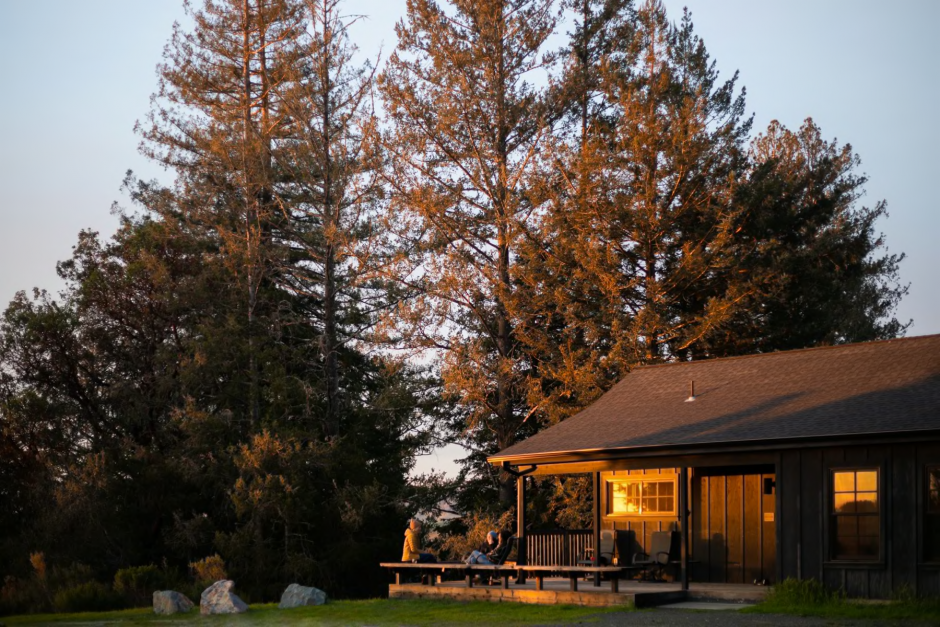 San Mateo County Health helps residents live their healthiest life and partnerships play an important role. One example is the collaboration between our San Mateo County Park Rx Program (SMC Park Rx) and the Peninsula Open Space Trust (POST). Thanks to this partnership, our County clinic providers prescribe an overnight nature immersion experience at the Audrey Edna Cabin. This "weekend getaway", as quoted in San Francisco Chronicle, gives our County's most vulnerable the opportunity to enjoy the benefits of spending time in nature. For example, spending time outdoors can:
Reduce blood pressure and headaches.
Promote health and well-being.
Lower Stress
Increase academic performance and productivity.
Improve mood and behavior.
In a recent segment, the host of the CNN Morning Show interviewed Gloria Cahuich Gonzalez, our SMC Park Rx Lead about how the cabin can be a therapeutic refuge for patients struggling with stress, depression, and other health issues. And families don't have to go far! This one-of-a-kind cabin is within 45 minutes from the Peninsula. So, seek refuge in nature and spend time in nature for one hour twice a week to help live your healthiest life.