East Palo Alto Champion Profile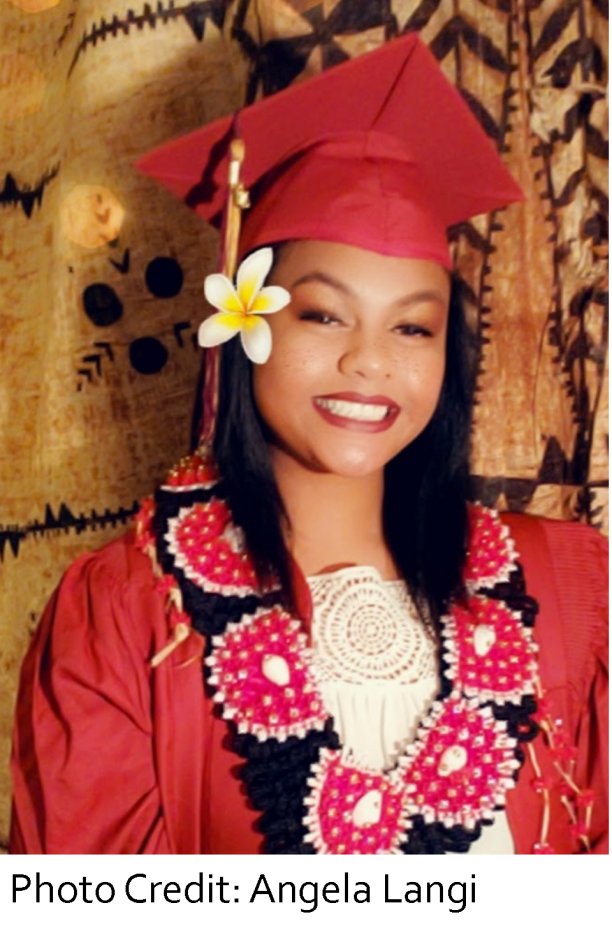 We have launched community planning in Daly City and East Palo Alto. One of the first planning efforts is to partner with local leaders in identifying local champions to work with their neighborhoods and in their communities to bring their voices to the CCCS initiative. The champions engaged in CCCS are truly special. They are experts in their communities, with diverse backgrounds and experiences, interested and invested in seeing their communities continue to succeed.
Angela Langi is a CCCS champion in East Palo Alto, working in her community to better understand the challenges and opportunities for youth in the area. She shared a little about herself and her reflections on gathering community input.
Q: Tell us about yourself and your connection to East Palo Alto.
A: My parents bought a house in the Mid, East Palo Alto in the 80's, and 19 years later I was born. I attended Ravenswood schools and played basketball and volleyball proudly for the community. While attending Menlo-Atherton Computer Academy, I realized the opportunity divide between my city and places like Menlo Park, Palo Alto, and Atherton. My mentors would consistently preach," Be successful first. Then, come and give back to your community". I became a member at Live In Peace, YoungLife, Fly, Silicon Valley Urban Debate League, SKTT Youth and Year Up. I am currently a Year Up trainee, GAP Year student, recruiting coordinator at Facebook, and a Champion for CCCS.
Q: What's something you love about EPA and something you'd love to change?
A: One thing I love about EPA is that each household has a family that proudly represents the part of the world from which they originate. I am lucky enough to experience Latin America, the Pacific Islands, Asia, the Caribbean, Africa, and the other beautiful countries of the world, in my 2.7 square mile city.
One thing I would like to change is other's perception on East Palo Alto, my home.
Q: How did you become a Champion for CCCS?
A: On one random day, my mentor Melvishia G. suggested that I become a Champion. As simply as that! People have beliefs on how hard it must be to help their community, but it is as simple as saying yes and having a desire for change.
Q: What has been a highlight from collecting community information so far?
A: A highlight for me is being able to see more people from East Palo Alto. Seeing a diverse spectrum of people agree on needed changes brings me joy because they are the very people I try to help.
Q: Has anything surprised you about the process?
A: One thing that surprised me about the process is how long it may take to execute. But then again, change has its own time frame. I just pray to be able to witness it and trust in the process.