October 2017 Newsletter
Harvesting for Good Health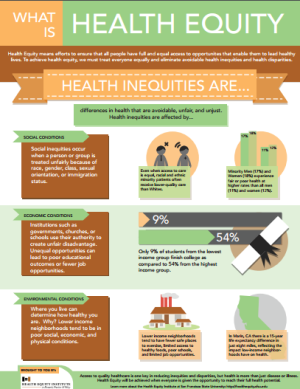 Funding Application Wrap-Up
The deadline for the 2018 Community Implementation Funding proposals was September 26, 2017 at 5pm. We received a total of 36 applications to fund projects for Healthy Housing, Healthy Neighborhoods, Healthy Schools, and Healthy Economy for a total amount of $1,256,790. We are very excited to see so many partners working on building healthy, equitable communities. Please hang tight while we review your applications. Selections will be announced early December. Our external review committee will have some difficult decisions to make.
Want to Start a Rewarding Career in the Health Care Sector?
A few weeks left to support a young person into a well-paid and rewarding career! EMS Corps (Emergency Medical Services) is now accepting applications for its Spring 2018 class. San Mateo County young males of color between the ages of 18 and 26 are invited to apply. San Mateo County participants will receive a $5,000 student grant to complete the training and a potential job opportunity with the American Medical Response (AMR) San Mateo County. If you have any questions contact our Senior Community Health Planner, Belén Seara, bseara@smcgov.org or 650-573-2319. Apply today!
Understanding Health Inequities
Part of building healthy, equitable communities starts with tackling health inequities. Looking at social, environmental and economic conditions with a health lens helps us understand health disparities and the issues that lead to poor health outcomes for some sectors of the population. For instance, high poverty neighborhoods in cities such as East Palo Alto, Daly City and Redwood City have fewer healthy and affordable food options than their city averages. Check out San Francisco State University's health inequities infographic or this 3-minute video to learn more about health inequities.
Immigration Learning Circle
Attend the Immigration Learning Circle, a presentation/discussion by First 5 San Mateo County (F5SMC) and Legal Aid Society about immigration laws. Hear what has changed and what has not from recent federal executive orders to Deferred Action for Childhood Arrivals (DACA) on Monday, November 6, 2017, from 10:30 AM – 12:30 PM. This presentation is ideal for child-serving professionals and paraprofessionals. Register by 10/31.