October 2015 Newsletter
Health's on the horizon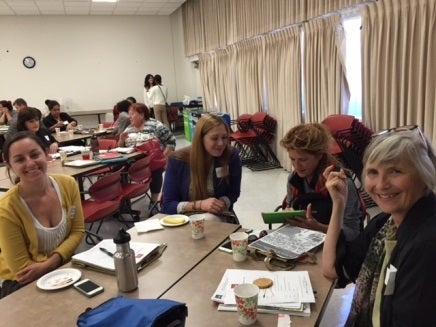 That was a big week!
Thanks to everyone for joining our forum and webinar last week! We hope you were able to learn more about how we'll tackle our priorities and how you can access all the resources on our website. Check out the Community Implementation Funding webinar recording, new FAQ on the RFP, and slides from the Building Healthy, Equitable Communities Forum on our Community Implementation Funding page.
Don't forget, funding applications are due November 6 through our new online application system! Don't miss this opportunity to propose projects to advance the four priorities of Get Healthy San Mateo County.
Visualizing a good internship
When you see data do you see potential? We're looking for a stellar intern who can help us analyze data and create city health profiles and maps to help inspire healthy changes. Please share with your networks as well – we're looking for someone who can help us 16-20 hours/week!