May 2018 Newsletter
A Place to Call Home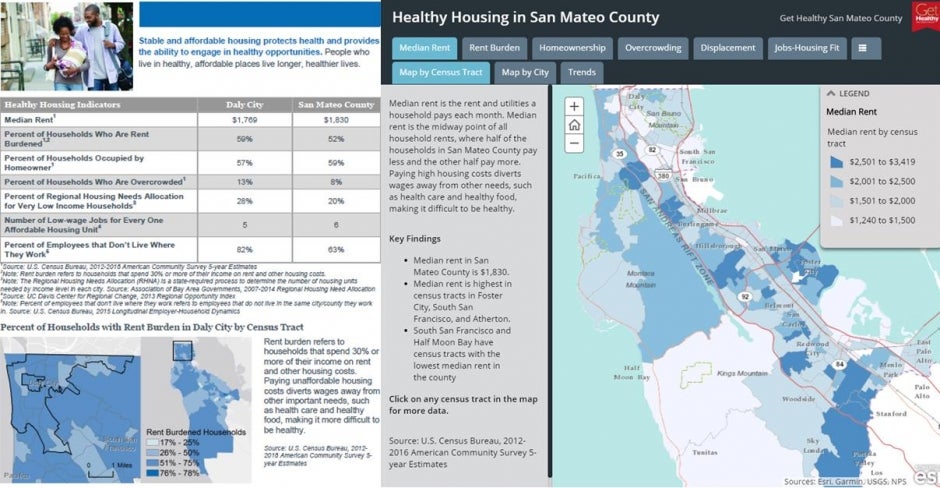 Register for Healthy City Profiles and Updated Data Portal Webinar
We recently released the Healthy Cities profiles on 31 jurisdictions in San Mateo County to make it easier for partners to understand why some places might be healthier than others. Our hope is that the social, environmental, and economic factors that determine people's health outcomes will be used to inform policies so we can prevent diseases from happening in the first place. We have updated our data portal, and we are working on a web tool that will enable partners to see how one jurisdiction compares to another. To learn more about the profiles and data portal, join a webinar with live navigation demonstrations on Thursday, June 28, 2018 from 10 – 11 a.m. Register here by 6/27.
Save the Date! 2019 Get Healthy Community Implementation Funding RFP August 7, 2018
This is our annual funding opportunity for local organizations and agencies working on place-based health equity projects that seek to advance health through policy and/or systems change. We will be hosting a live webinar on August 13 from 12 p.m. to 1 p.m. to provide information on the RFP and answer questions. More information to come via our upcoming newsletters. Stay tuned!
Big Changes Are Coming for San Mateo County Voters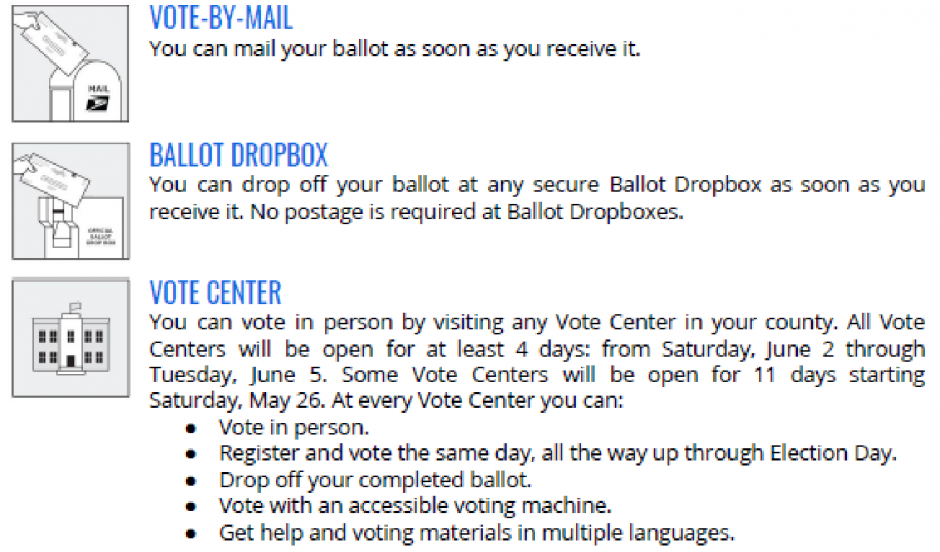 San Mateo County voters now have more days and ways to vote in the upcoming June election. Neighborhood polling sites are being replaced with Vote Centers, where San Mateo County residents can vote in person before election day, drop off ballots, receive translation assistance, and register to vote. Nine Vote Centers are already open, and there are 29 additional Ballot Dropbox locations. Every registered voter will receive a Vote-By-Mail ballot, which residents can either mail or return to any Vote Center or Ballot Dropbox. Unregistered voters can register at any Vote Center and cast a ballot on the same day, even on Election Day! Civic participation is an important health determinant, and ensuring resident engagement in local decisions affecting their health will help build stronger communities. Voters and community organizations can learn more about when, where, and how to vote at voterschoice.org.