North Fair Oaks/Redwood City's First Neighborhood Leadership Group Convenes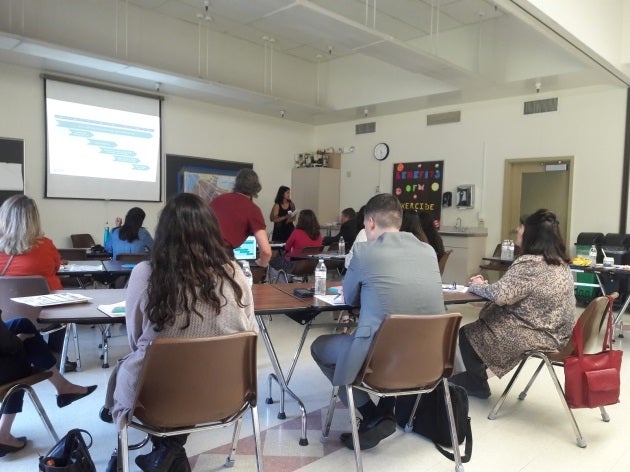 On the evening of May 24th at the Fair Oaks Community Center, residents and stakeholders gathered to discuss the opportunities and challenges that face young people in the North Fair Oaks/ Redwood City community. The event marked the first local meeting of the Community Collaboration for Children's Success initiative and was an opportunity for people who intimately understand the challenges facing young people in the area to share their knowledge of local resources and assets as well as weigh in on the best ways forward.
The initiative's unique approach brings together multiple actors across sectors to think together about how to bolster children's success. Meeting participants shared their enthusiasm, saying, it's "great to come together in collaboration," and there's a "great group of people in the room!" Participants identified community assets, sharing where young people have the opportunity to be creative, connect with supportive adults, learn new skills and get help with basic needs. This asset-based approach will help build an understanding of what strengths exist in the community and how those assets can be amplified.
The group was also excited to explore opportunities to understand community need and build community through art. A representative of Mural Music and Arts shared past projects and began a conversation on the potential to co-create a community art piece through the planning process.
Stay tuned for more local updates as we dig into the neighborhood engagement phase of the work! If you are interested in being involved and live or work in North Fair Oaks/ Redwood City, South San Francisco, East Palo Alto or Daly City, please contact Maeve at mjohnston@smcgov.org for more information.