February 2017 Newsletter
The Business of Health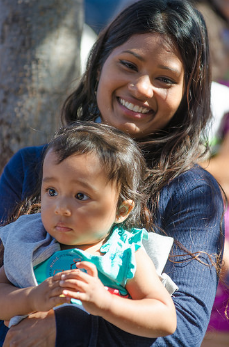 Addressing Racial Equity
We are so proud that the San Mateo County Health System has joined the Government Alliance for Racial Equity (GARE) to focus on how to address racial equity. As the health department, we have a responsibility to proactively address health inequities in our county that have deep ties to race and ethnicity. We also recognize the responsibility as a large employer to be inclusive and mindful of the different races and cultures of our 2,500 employees. Representatives from across the Health System will be led by the Office of Diversity and Equity to build internal capacity and ultimately develop an action plan to improve racial equity in the Health System. GARE launched its northern California cohort earlier this month with an intensive training to deepen our understanding of the opportunities for government to advance racial equity. There were several hundred people from government jurisdictions across the Bay Area, including Marin, Alameda, Santa Clara, and San Francisco Counties. We look forward to sharing more on these efforts as they develop.
Take the Health System Partners Survey
The San Mateo County Health System is conducting a research project called Perception 360. We are seeking input from staff, stakeholders, and community members to learn about impressions of our work and mission, positive and negative. The goal is to gather as much honest information as we can from the people whose lives we touch every day. Learning more about how the Health System is perceived will allow us to improve how we communicate and deliver our services. This link will take you to an online survey that can be completed in about 5 minutes. All responses are confidential. We value your opinion and hope that you will share it with us by Friday, March 3.