August 2018 Newsletter
Winning for Health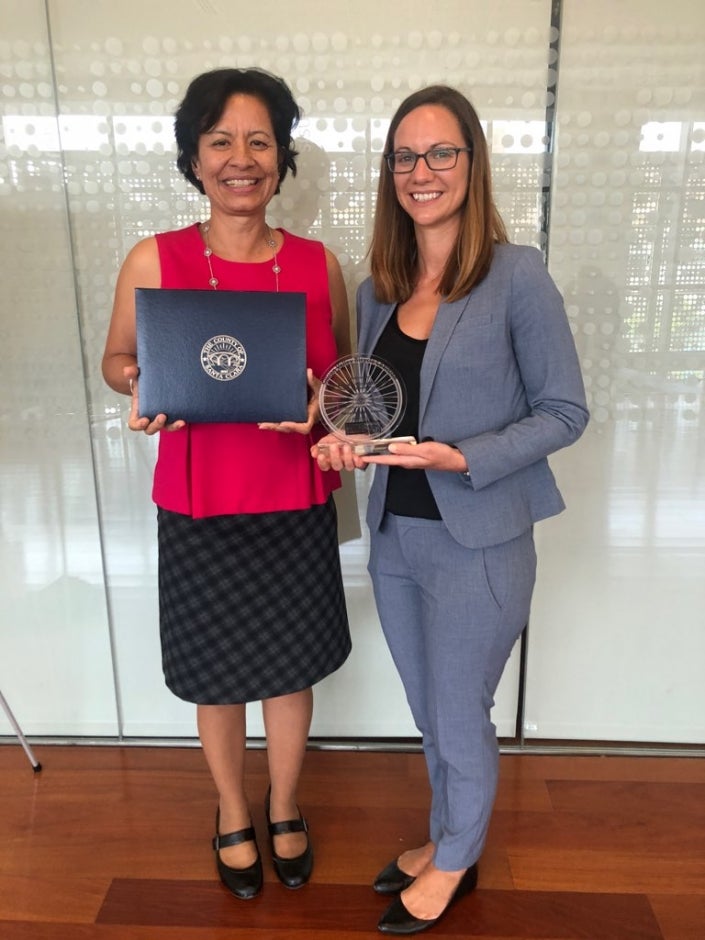 Get Healthy SMC Wins Bike Coalition's Project of the Year!
We are proud to have our safe routes to school equity report recognized by the Silicon Valley Bike Coalition as Project of the Year. This report identified fifteen schools in San Mateo County to focus active transportation funds, programs, and projects located in areas of high poverty and high collisions. We recently presented this work at the 8th annual Silicon Valley Bike Coalition Summit held August 22, 2018 at the Mineta Transportation Institute in San Jose. The Summit brought together over 250 attendees from non-profit, advocacy, government, and private industry to discuss improving biking throughout San Mateo and Santa Clara counties. You can read more here, as well as watch the various sessions!
Apply for 2019 Get Healthy SMC Community Implementation Funding
We are seeking projects that will help us build healthier and more equitable communities. Applications are due September 14 before 5pm. Find out more about this year's RFP, check out the recording of the informational webinar and the weekly updated FAQ.