Aggregating, Distributing, and Marketing Local Foods Feasibility Report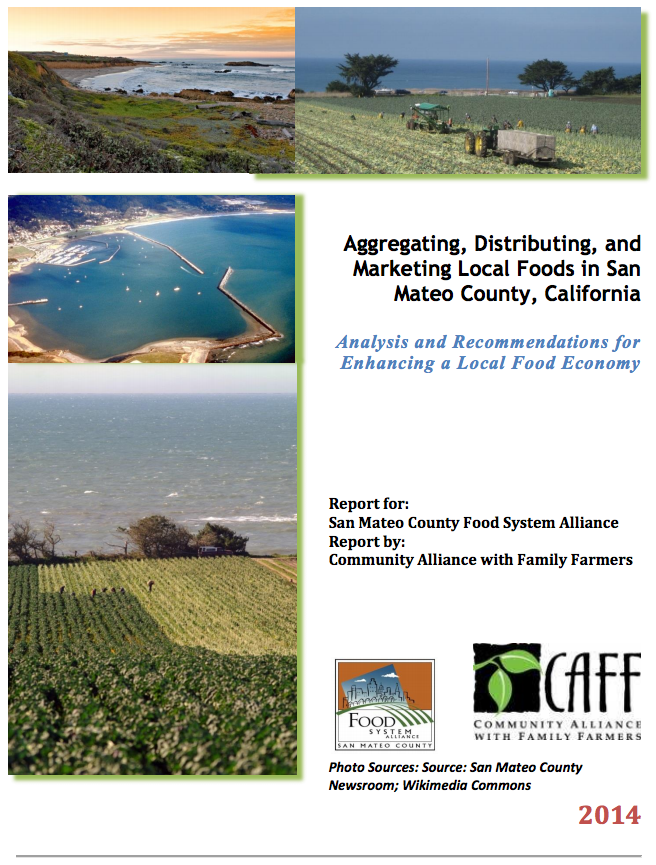 This report contains the results of a broad-spectrum inquiry to discover opportunities that support a thriving, locally-based food system in San Mateo County, California. Research was conducted during 2013 to identify feasible market-based strategies that could enable economically viable livelihoods for food producers and increase accessibility for consumers wishing to purchase locally produced food. The following report highlights the challenges of local food production, distribution, marketing, and purchasing, revealing insights into the range of complexities in a local food system.
Focusing on San Mateo County's land-based agriculture, livestock, and fishing industries, this study explored opportunities and constraints for three priority areas: 1) establishing new institutional markets for producers, 2) increasing access to local food for all San Mateo County communities, and 3) enhancing recognition and adoption of San Mateo County's "As Fresh As It Gets" brand. Several recommendations are provided to address these priority areas, but the main outcome from this report is the realization that coordinated and collaborative efforts are key to sustaining the County's food system.
For this study, the San Mateo County Food System Alliance (Alliance) contracted the Community Alliance with Family Farmers (CAFF) to conduct the investigation and analysis. CAFF used information gathered from publicly available data sources as well as primary-source surveys and interviews with food system stakeholders (including food producers, distributors and consumers). Research efforts focused on identifying and analyzing current supply and demand, as well as new market opportunities, for San Mateo County produce, livestock and fish products.