Youth Rapid Community Assessment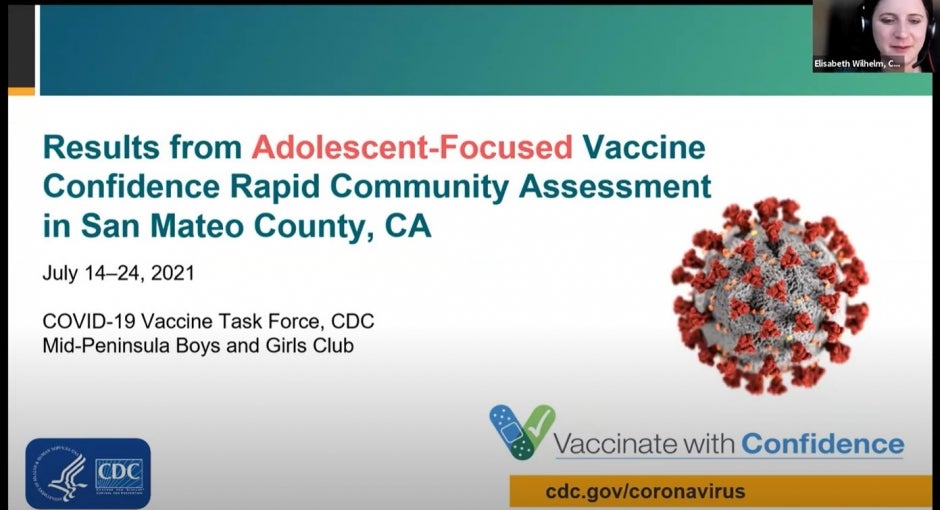 A Rapid Community Assessment for youth was conducted in San Mateo county! It was a collaboration between the Mid-Peninsula Boys and Girls Club, Centers for Disease Control and Prevention, San Mateo Office of Education and San Mateo County Health. We were all able to learn with the youth what the biggest challenges for vaccine confidence is among this group. Currently, the vaccination rate in San Mateo County Health for 12-15 year olds is 70.1% with 58.4% with a series completed.
Some of the challenges identified included 1) Access to information that is teen friendly from reliable sources, 2) Fear of unknown side effects 3) Parental restrictions/consent and conflict 4) Messaging created by adults that tries to appeal to youth, but backfires. Recommendations included education efforts, incentives, and outreach campaigns that center youth voices. Youth are asking to be at the forefront of vaccination efforts for their age group. Luckily, they didn't ask us to learn tik tok dances!