Supporting Youth Mental Health Through Quality Out-of-School Time Programming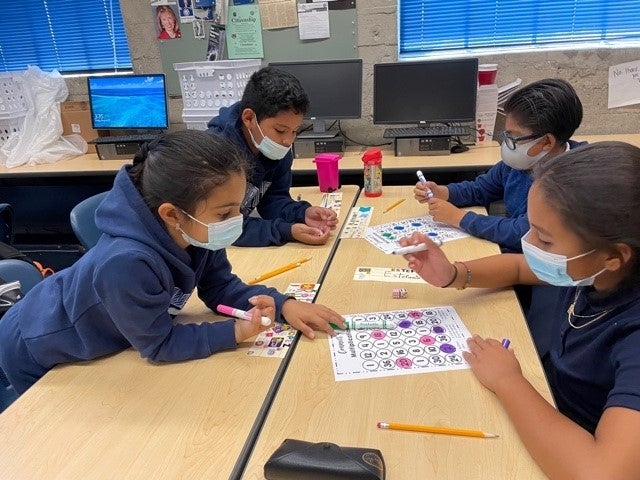 Last year CCCS partner, South San Francisco Public Library, was awarded a $190,143 grant through the California State Library to improve and support the social-emotional development of school-aged children, and the workplace preparedness of teens during out-of-school times. Despite significant challenges with the pandemic, SSF Public Library has been able to:
serve 40 elementary school students with daily distance learning support during the 20-21 school year at the Library's Community Learning Center, in partnership with South San Francisco Unified School District.
lead workshops for 32 families on using Zoom, navigating the distance learning platform, and accessing additional local resources.
host a four-week onsite summer learning program for nearly 26 elementary school students, who participated in reading, social emotional learning, STEM, and physical education activities.
engage 19 youth in the first round of the teen internship program, supporting participants in researching future educational opportunities and gaining professional skills. The next round of teens will be recruited in fall of 2021.
The California State Library grant continues through March 31, 2021. The next phase of work will include professional development for out-of-school time staff across multiple North San Mateo County organizations to better understand and support youth mental health through a trauma-informed lens.
SSF Public Library's activities were designed as a direct response to the data collected through the CCCS neighborhood input process, where community members identified prevention and early intervention for mental health issues, free/affordable out-of-school activities, and supportive relationships with adults as priority needs for youth in South San Francisco. We applaud SSF Public Library for their leadership in addressing these goals!