Stakeholders and Team

Leadership
The Community Collaboration for Children's Success initiative is a multi-agency effort to address inequities for youth. Leadership for this project comes from:
Countywide Steering Committee
The Countywide Steering Committee convenes stakeholders from relevant agencies, CBOs and County Boards and Commissions. Steering Committee members include representatives from:
County Agencies and Entities
San Mateo County District Attorney's Office, Juvenile Unit
San Mateo County Health System (Behavioral Health and Recovery Services, Family Health, Health Policy and Planning, Office of Diversity and Equity)
San Mateo County Housing Department
San Mateo County Human Resources
San Mateo County Human Services Agency (Children and Family Services, Employment Services)
San Mateo County Juvenile Court
San Mateo County Juvenile Probation Department
San Mateo County Library
San Mateo County Office of Education
San Mateo County Parks Department
San Mateo County Private Defender Program, Juvenile Division
Boards and Commissions
Arts Commission
Child Abuse Prevention Council
First 5 San Mateo County
Foster Youth Advisory Board
Juvenile Justice and Delinquency Prevention Commission
Youth Commission
Community Based Organizations and Foundations
Faith in Action
Legal Aid Society of San Mateo County
Peninsula Conflict Resolution Center
Silicon Valley Community Foundation
Youth Leadership Institute
Project Team
The Health System's Health Policy and Planning team manages the CCCS effort. Raimi + Associates is the consultant team leading the community planning effort with policy assistance from ChangeLab Solutions and evaluation provided by San Francisco State University's Health Equity Institute.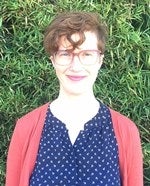 Maeve manages the Community Collaboration for Children's Success initiative. Using place-based community planning with young people and their families, she works with community members to identify assets and opportunities to create positive outcomes for youth. Maeve brings experience in local policy and multi-sector collaboration. She holds a Masters in Urban and Regional Planning from UCLA.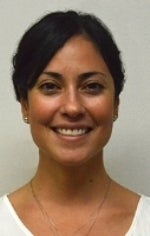 Shireen manages the Health Policy and Planning Program with a focus on achieving healthy, equitable places where all San Mateo County residents have the opportunity to lead healthy, prosperous lives. She brings over 15 years of experience advancing health and equity through multi-field partnerships, community leadership, policy advocacy, grant-making and research.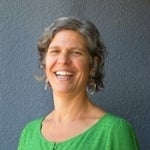 Kym has been conducting applied research and leading complex cross-sector initiatives for nearly 2 decades. She is highly skilled in a wide range of qualitative and quantitative research methods, and has considerable experience using research to work with communities to make data-informed decisions for their future. Kym has led many assessment, evaluation, and planning projects for nonprofits, government agencies, collaboratives, and foundations across the state and nation, and has recently completed the county-wide Children's Health Assessment for the Santa Clara County Department of Public Health. She is currently working with the County of Marin's Health and Human Services Department to develop its equity-focused strategic plan, as well as supporting Monterey County to develop an action plan to achieve their strategic goals and objectives. Kym earned a Master's degree in Public Health from San Francisco State University and is fluent in Spanish.
Paige is an applied researcher at Raimi + Associates with extensive experience applying a "Health and Equity in All Policies" framework to state and local policies and programs and developing action plans that meaningfully integrate data and community priorities. For more than 15 years, Paige has worked with community-based organizations and health departments in California and Massachusetts that support community-driven work to achieve racial, economic, and gender justice. Paige earned a Master's degree in Public Health from the University of California-Berkeley and a BA in Gender & Ethnic Studies.
Omowale Satterwhite, Ph.D.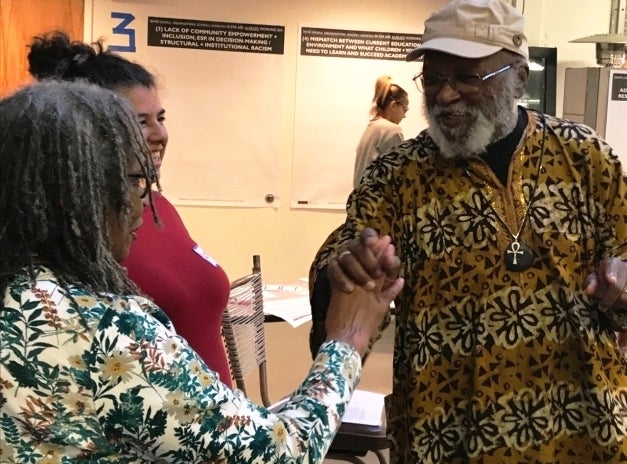 Frank J. Omowale Satterwhite, Ph.D., is the President of Leadership Incorporated. During his career, he has provided technical assistance to more than 1,200 organizations in over 100 cities and 40 states. In addition, he has trained and supported thousands of nonprofit board members and staff; trained over 500 consultants and organizational/community leaders; and assisted a dozen foundations with implementing community building initiatives in neighborhoods around the country. He is widely known as one of the leading voices for transformational capacity building in communities of color.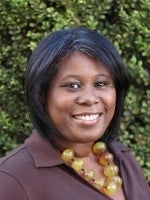 Shauneequa Owusu is senior vice president of innovation & impact at ChangeLab Solutions, where she works at the intersection of community development and health. She leads a multidisciplinary team that supports localities and organizations across the country and helps them create healthier communities. Previously, Shauneequa worked for the New York Academy of Medicine, where she served as Director of Strategic Partnerships and Community Engagement. In this capacity, she led community development and participatory planning initiatives and oversaw government relations. In addition, Shauneequa worked for Seedco, a national community economic development corporation, where she focused on advocating for support for small businesses, workers, and families. Shauneequa also served as a legislative policy analyst for the New York City Council, where she co-led the development of large-scale policy and legislative initiatives. She holds an MS in urban affairs from Hunter College of the City University of New York and a BA in international relations from Roanoke College.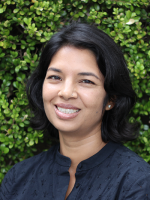 As a senior staff attorney at ChangeLab Solutions, Maya works on law and policy at the intersection of tobacco control, health equity, and healthy, sustainable communities. Prior to joining Changelab Solutions, Maya spent 9 years at Bay Area Legal Aid, serving low-income clients through direct legal services and systemic advocacy. She represented domestic violence survivors in the family law unit, and served clients with CalWORKs, CalFresh, and General Assistance issues in the economic justice unit. Maya started her legal career as a staff attorney at Family Violence Law Center, providing legal services to domestic violence survivors in crisis. Maya earned her JD from UC Hastings, and her BA with honors from Rice University.
As a senior planner at ChangeLab Solutions, Tina Yuen primarily works on active transportation and supporting cross-sector collaboration, and systems change aimed at fostering healthy, sustainable, and just communities. Before joining ChangeLab Solutions, she worked as a senior planner at a private planning firm, as a senior program analyst at the National Association of County and City Health Officials, and as an environmental public health fellow at the US Environmental Protection Agency. In these capacities, she has worked on a range of topics and activities related to robust community engagement, participatory research methods, assessment and data visualization, environmental health and sustainability, equitable inclusion in planning processes, and Health in All Policies. The foci of much of her research efforts have been around inclusive decision making, environmental justice, and community engagement in scientific research. Tina earned her masters of public health and city planning degrees from UC Berkeley.