SMC Health Acknowledges Community Health Outreach Workers (CHOW) Collaborative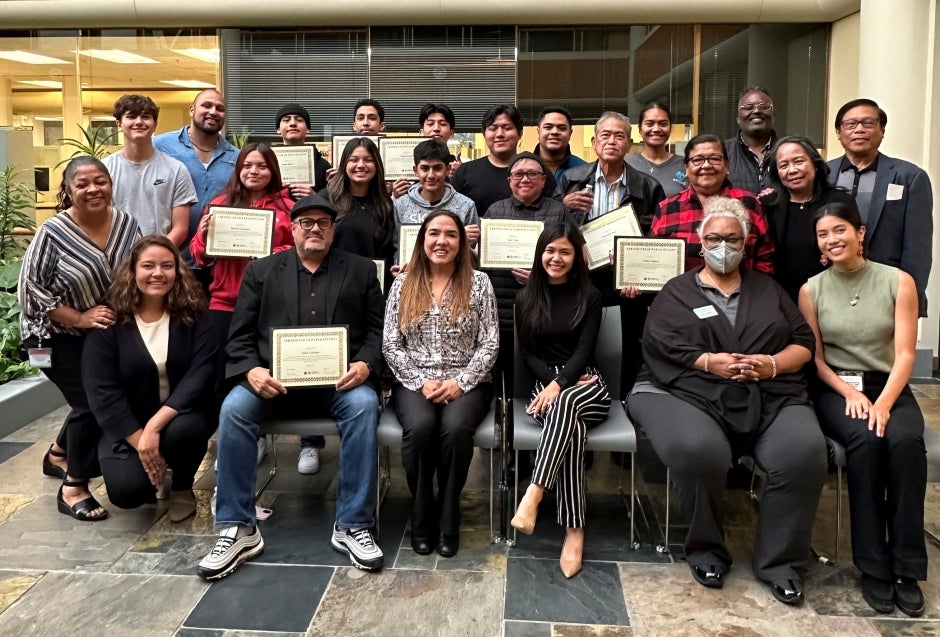 On June 26, SMC Health hosted an event to acknowledge partners and participants in the pilot Community Health Outreach Worker (CHOW) Collaborative. The CHOW Collaborative was funded by the 2022 Get Healthy SMC Community Implementation grant. Its purpose was to support CBOs in expanding systems of support and wrap-around services for COVID-19 prevention and mitigation through training and support for the outreach workforce.
Collaborative partners shared their learnings and presented their achievements. SMC Health Policy and Planning (HPP) staff presented each participant with an appreciation certificate for their work and dedication. South San Francisco City Council Representative, Eddie Flores, was in attendance to celebrate the good work of the CHOWs.
We appreciate our outreach workers and partners- BACHAC, HealthWays, Redwood City Together, and the City of South San Francisco whose efforts made this pilot project possible.
CHOWs expressed the impact their role made for them but, most importantly, in the community:
"As promotor I see a gap continuing to grow about our healthy life. Our promise as a promotor is to continue every day to educate our communities giving information and resources to provide."
"Being a promotora helped me become more understanding and compassionate to people in my community"
"I like engaging with community members because it is actually fun and beautiful seeing others all together participating"
"This past year, I was able to work closely with an amazing and dedicated team who truly cares about making a positive impact in our communities. I learned so much from each of them and from all the different trainings and meetings we had. "