San Mateo County Rising: Ending Child Poverty Summit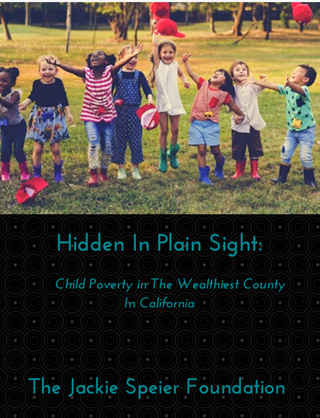 On August 18, an all-day summit was held in South San Francisco to address child poverty in the County. The summit was hosted by The Jackie Speier Foundation. The goal of the summit was to raise awareness of the work that different organizations are doing and foster cross-sector collaboration to address the poverty gap for women and children in San Mateo County. San Mateo County is one of the wealthiest counties in the country yet it has one of the highest rates of child poverty.
The summit featured a keynote address by Dr. Matthew Desmond, Pulitzer award-winning author of "Evicted" and "Poverty, by America." US Representatives Kevin Mullin and Anna Eshoo, and San Mateo County Health Chief Louise Rogers also spoke at the event. Supervisors Noelia Corzo and Ray Mueller in partnership with Jackie Spier Foundation announced the Baby Bonus Program to provide financial assistance to mothers in need. Find out more and read the child poverty report here.