Report Highlights Four Major Lessons of COVID-19 Pandemic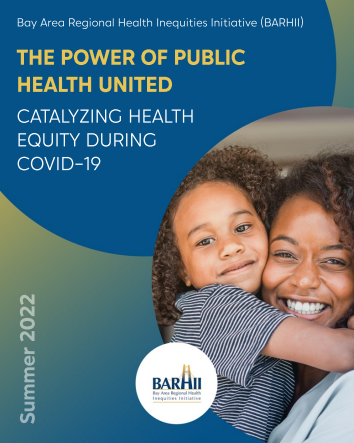 The Bay Area Regional Health Inequities Initiative (BARHII) has just released their latest impact report, The Power of Public Health United: Catalyzing Health Equity which highlights partner stories, local initiatives, and lessons learned. You will find four major lessons on what it takes for an equitable, healthy, and just future during times of crisis:
Rapid learning and sharing of what works, plus immediate implementation, can create equity in real time.
On-the-ground coalitions of communities most impacted by inequities advance solutions rapidly and effectively.
Race-specific strategies save lives and reduce disparities.
Regional collaboration matters.