Park Ex Events
San Mateo County Park Rx normally has a number of interpretive events throughout the year. See what's happening.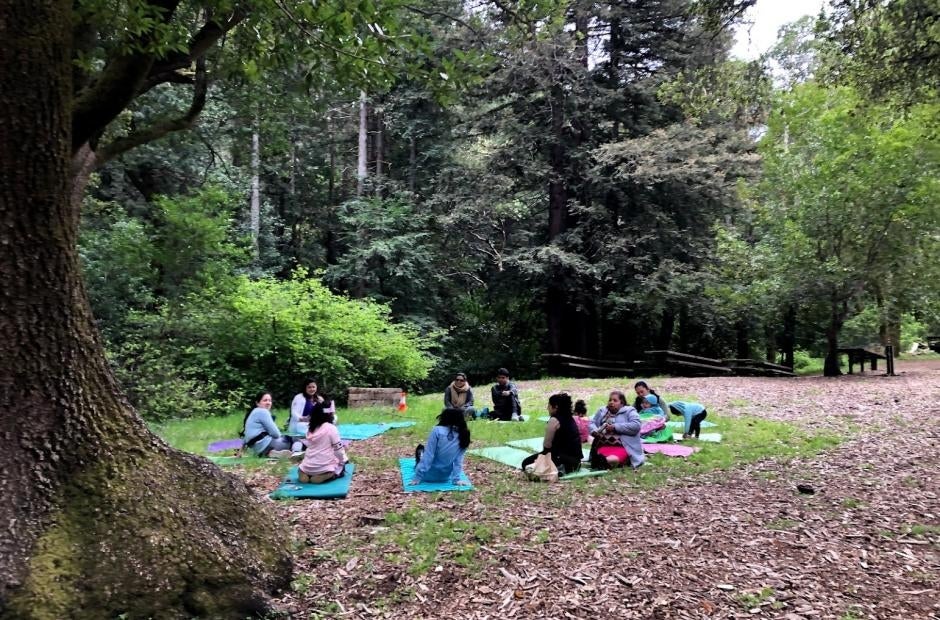 Improve your mental health and physical wellbeing!

Join San Mateo County Parks, San Mateo County Parks Foundation, and San Mateo County Health for the Park Rx Community Nature Day at Flood Park in Menlo Park on Saturday, September 24 from 1 – 3 p.m.

Visitors can expect nature games, healthy snacks, walk with your doctor, story time in nature, guided meditation, and much more.

This fun family event and parking are free!