Nominate an Emerging Leader!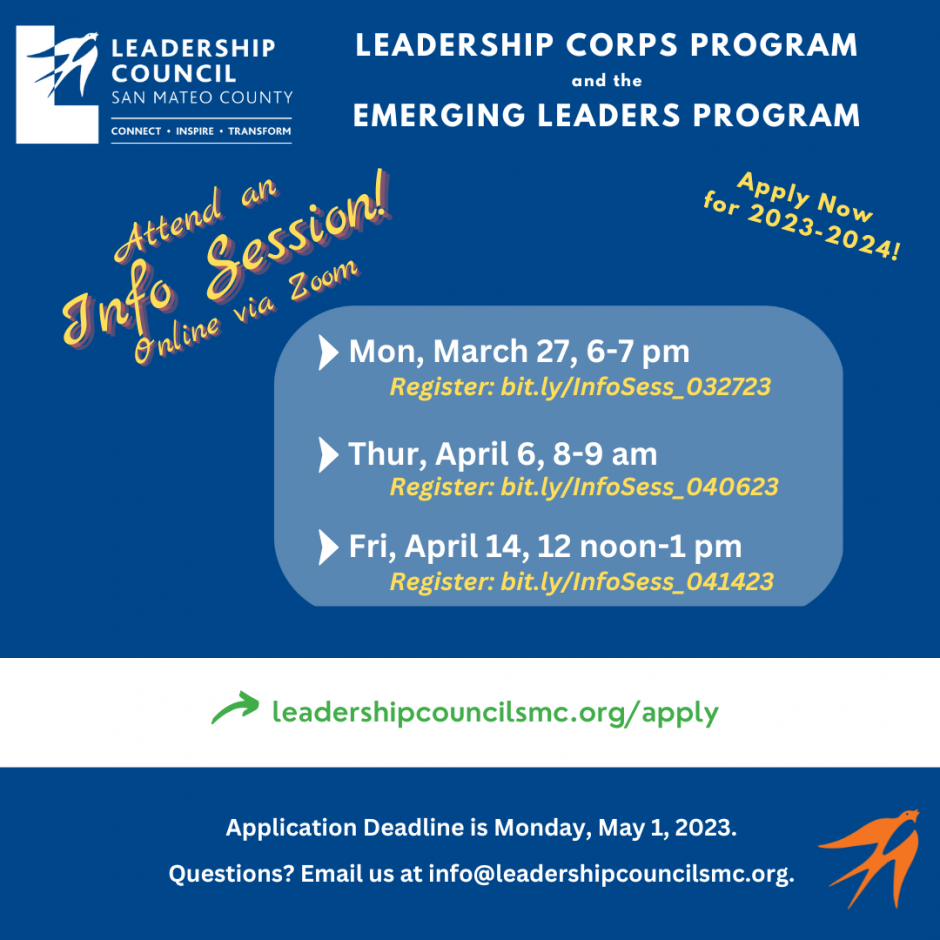 Leadership Council San Mateo County is now accepting applications for their Leadership Immersion Programs: Leadership CORPS for senior-level leaders, and Emerging Leaders for rising leaders. Programs are open to people who live and work in San Mateo County.
These immersive experiences are designed to empower experienced and emerging leaders with the knowledge, skills, and relationships they need to advance and deepen their leadership and their community impact.
Leadership Council SMC is hosting three information sessions via Zoom to get your questions answered. They are open to all; registration is required.
Apply Today! Applications are available at www.leadershipcouncilsmc.org/apply. Application deadline is Monday, May 1, 2023. Applicants will be notified by July 1. Nominate Someone! Do you know someone who would be perfect for one of these programs? It's easy to submit a nominate someone at bit.ly/NominateSMCLeaders.