Leadership Collaborative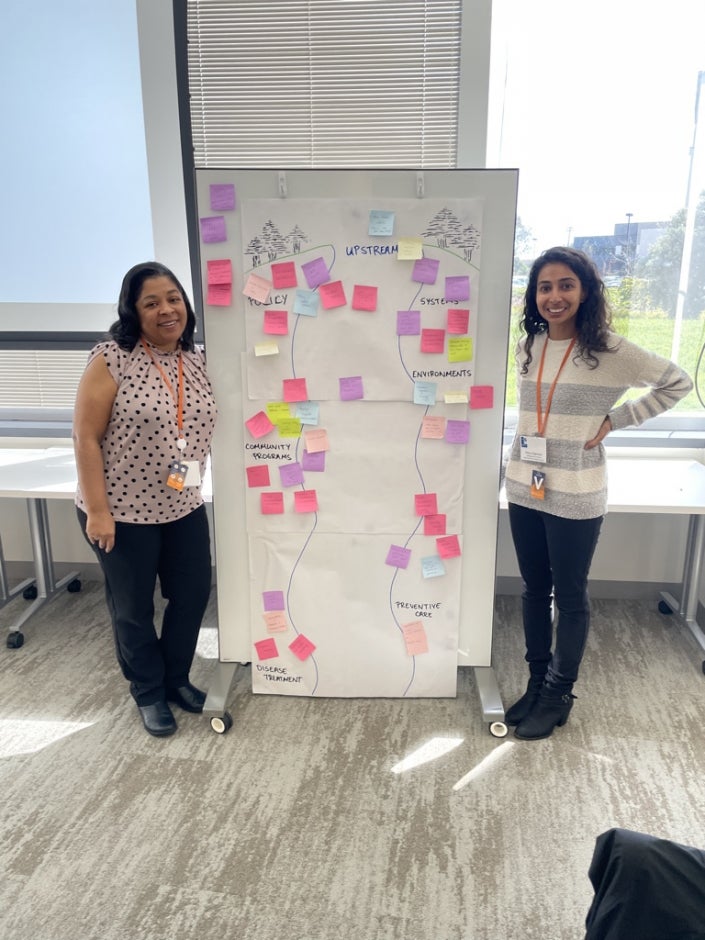 The Leadership Council San Mateo County believes communities are stronger when a diversity of leaders are connected, knowledgeable, and targeted in their efforts to create positive change. This year, Health Policy and Planning (HPP) staff participated in the Building Healthy Communities Day with the Leadership CORPS (senior leaders) and the Emerging Leaders cohorts. HPP's presentation focused on upstream prevention and engaging in a dialog to identify strategies for addressing social determinants of health. Survey comments from participants included:
"I gained new ways of visualizing and thinking about how the many factors that go into health outcomes (the river) come together, that are helpful to me."
"Wow, I loved this. I have read a lot about the social determinants of health but the conversations we had were really really insightful and valuable."
"I liked learning about other folks' perspectives when it came to how access to health care providers affected the populations they serve but also themselves. It gave me different perspectives."
Leadership County San Mateo County is now accepting applications and nominations for: Leadership CORPS and the new Emerging Leaders Program. It would be wonderful to see members of the local community represented in the Classes of 2024! Deadline is May 1, 2023.