Introducing Summer Interns – Monikkia and Vicki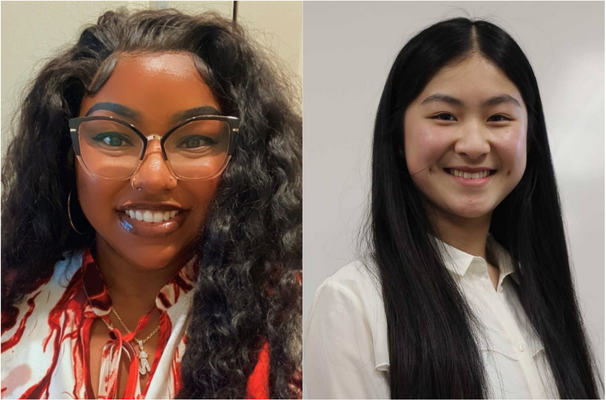 It is that time of the year again! We have two new interns joining our team, Monikkia White and Vicki Pu, through August 2023.
As Health Education intern, Monikkia will work to improve and implement plans that will directly affect the populations we serve. Monikkia is a recent graduate from Touro University California where she earned her Master of Public Health. Monikkia has always been passionate about public health, health equity, and social justice.
As a Communications intern, Vicki supports the research and development of strategies to improve community outreach and the communication of health in San Mateo County. She is currently an undergraduate student at Brown University studying Public Health and Visual Art with an interest in creating equitable health systems through inclusive design.