Health Benefits of Spending Time in Nature (Park Rx)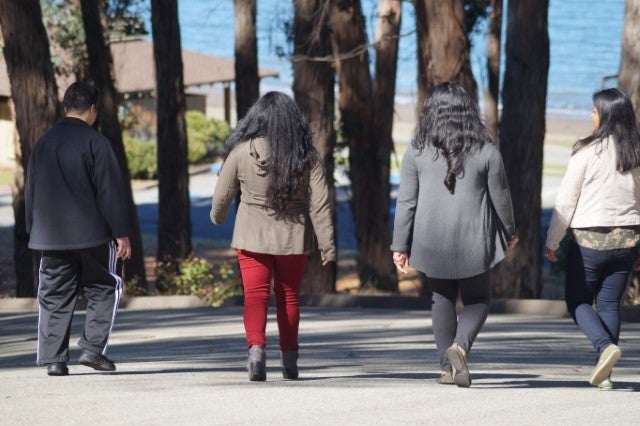 With warmer days approaching, it is a good opportunity to improve your health and well-being by spending time outdoors. Spending time in nature has proven to:
· Reduce blood pressure and headaches
· Lower stress
· Reduce mental fatigue, anger and frustration
Did you know San Mateo County has a Park Rx program? You and your family can receive a Park Rx prescription from your health care provider. Your prescription will list what parks that are in your area, along with physical activities that you can do in the park.
While San Mateo County Parks are open and we encourage you to enjoy them with your families, please remember that there are still safety rules in place for COVID-19. Enjoy the parks with members of your households, wear a face covering and stay 6 feet away from others.