Get Updates on the Novel Coronavirus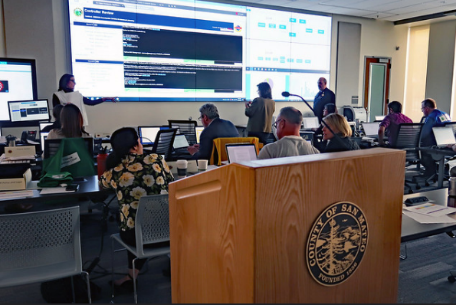 We know the reality of most people's lives have changed given the Novel Coronavirus outbreak and the situation is evolving rapidly. Because of this, we will be more active on our social media to bring you promising practices that are advancing health equity during this emergency. Find us on Twitter or Facebook @GetHealthySMC.
For local updates on Covid-19, head over to San Mateo County Health website . The information is available in multiple languages. You can also call 2-1-1 for any non-medical and non-emergency questions. This helpline is open 24/7 and offers support in multiple languages. For general information on the emergency response or shelter-in-place order, please visit San Mateo County's website
San Mateo County continues to work hard to protect the health and well-being of all our community members. We recognize what a stressful time this is for everyone, especially for our most impacted communities. We wish all of you calm and support as we collectively navigate this new reality with the Novel Coronavirus.