GBI Grant Opportunity for Safe and Healthy Corridor Communities Projects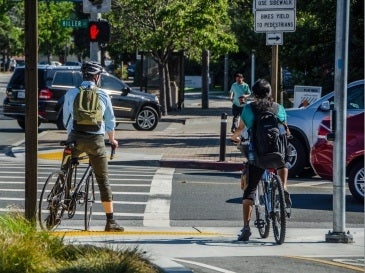 Get Healthy San Mateo County is partnering with the Grand Boulevard Initiative on the Creating Safe and Healthy Corridor Communities project. The project will use a comprehensive public engagement process to facilitate the design of street improvements that create a safe, accessible roadway for all users with the goal of increasing pedestrian and transit activity. The project will include conceptual designs to help bring the Grand Boulevard vision of a vibrant, walkable, bustling streetscape to life.
El Camino Real in Redwood City was chosen for this project between Maple Street and SR 84. The next steps are to conduct extensive community outreach to create a vision that truly works for all roadway users. Get Healthy is delighted to work with GBI, Caltrans, Redwood City, and City/County Association of Governments of San Mateo County (C/CAG)G to promote health and roadway safety on the El Camino Real corridor.