Community Health Assessment (CHA) Forum Highlights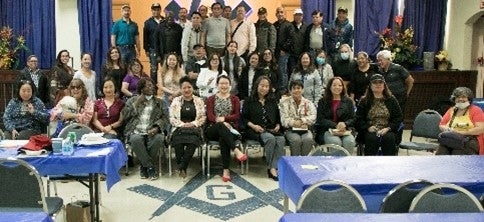 Public Health, Policy & Planning (PHPP) hosted seven CHA forums for the community between September 12 and October 19. The forums were in different locations throughout San Mateo County and sessions were held in English and Spanish. PHPP shared data highlights from and the San Mateo CHA and received invaluable feedback on health needs from community partners. These forums would not have been possible without the collaboration with Bay Area Community Health Advisory Council (BACHAC), Coastside Hope, El Concilio, HealthWays, One East Palo Alto, San Mateo County Pride Center, Senior Coastsiders, and Youth Community Service (YCS).
This was Step 1 (CHA) in developing a health improvement plan. Step 2 (CHIP) will work with community partners to identify health priorities and develop a plan.
Step 1: Community Health Assessment (CHA) – completed
Step 2: Community Health Improvement Plan (CHIP) – Help develop the plan!
When: November 1, 2023, 5:00pm – 7:00pm
Where: Join Zoom here or by phone:
+1-669-900-6833 or +1-669-444-9171.
Meeting ID: 814 7084 6597
Passcode: 215097
Check out the PHPP Strategic Direction webpage to learn more.