Building a New Structure for Collaboration with Community!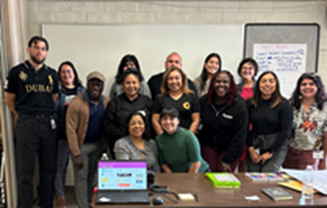 We are excited to announce a new partnership with El Concilio de San Mateo. El Concilio will be creating and leading a space for the community to formally collaborate with PHPP. This project is called the Community Collaborative Model. The intention of this project is to bring the public health department closer to the community by creating an intentional structure for feedback, input, and shared decision making.
If your organization is interested in joining the collaborative, please reach out to Scarleth Contreras.