Advancing Equitable Access to Nature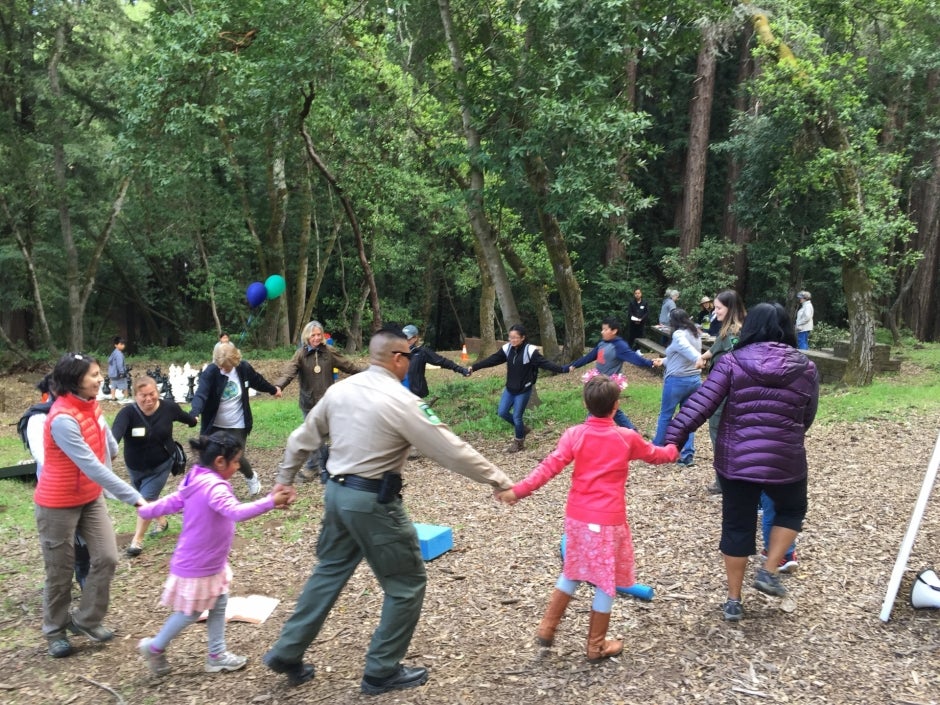 Your family can qualify to get a Free Annual Park Pass to explore nature! The San Mateo County Board of Supervisors approved the Mariposa Program. This program provides low-income families free access to parks.
Many underserved communities have no safe access to open spaces within walking distance. Under the Mariposa Program, entrance fees are waived for over 20 public parks. You qualify if you receive CalFresh, WIC, or Medi-Cal.
To request your park pass, contact the Human Services Agency at (650) 508-3200. Please leave your name and phone number and someone will return your call. And get ready to enjoy the benefits of the great outdoors in San Mateo County Parks.
Photo Caption: Community Nature Day at Huddart Park 2019. The group is playing La Rueda de San Miguel.