May 2016 Newsletter
Health Counts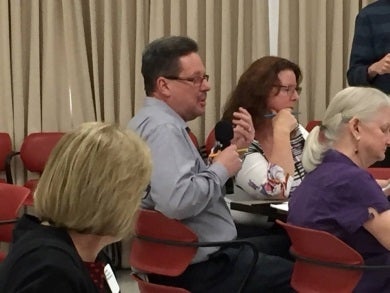 New look coming soon
We are launching a new Get Healthy SMC website! We've been busy working behind the scenes organizing the data, resources, and reports for our priorities so that everything will be easy for you to use to build healthy, equitable communities. Look for an official announcement in late June for all the ways you can use the new features on our site. We'll also debut a new look for our e-newsletter – coming fresh to your inbox next month!
Community Benefits for Health Forum
We had a great discussion about Community Benefits at our forum last week, with elected officials, city staff, and community leaders gathered to learn how to capture value from investments. Didn't get enough? Check out the presentations here
Way2Go
San Mateo County Health System hosted Way2Go week around Bike to Work Day that featured the Office of Sustainability's refresher course on bike safety, commuting tips from Commute Champions, favorite apps and social media tools for easy commuting, and Lyft's new carpool program. We hope you enjoy these great tips and resources to make your travels even more enjoyable!