March 2017 Newsletter
Together in Good Health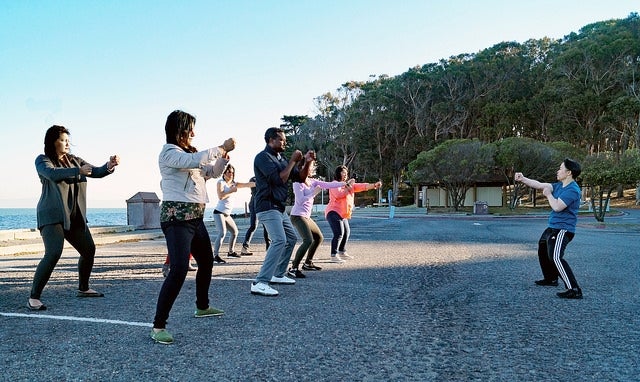 San Mateo County Ranked Healthiest County in California
Yesterday the 2017 County Health Ranking, Robert Wood Johnson Foundation and the University of Wisconsin Population Health Institute ranked San Mateo County the healthiest County in California. The ranking moderately reflects San Mateo County's affluence. The report showed that San Mateo County has lower rates of uninsured adults and children, higher rates of physical activity and excellent opportunities to access exercise, lower smoking rates, and lower violent crime. These factors contribute to San Mateo County having lower rates than most California Counties of premature death before the age of 75 years. Find out more details of this ranking here.
Staffing Changes
In late March, the Health Policy and Planning team said farewell to a dear team member Jasneet Sharma, who is moving to the Office of Sustainability to work on climate resiliency. While we are sad to lose such an important part of our team, we are excited to have her leadership on the issue of climate change, which has many impacts on public health. We know many of you connected with her directly on Get Healthy SMC efforts. Please know that our team continues to be here for you. Please connect with any of us directly in Jasneet's absence. We will soon open recruitment for the position of Senior Community Health Planner. If you might be interested, please check the County's employment opportunities website in the next two weeks.