March 2015 Newsletter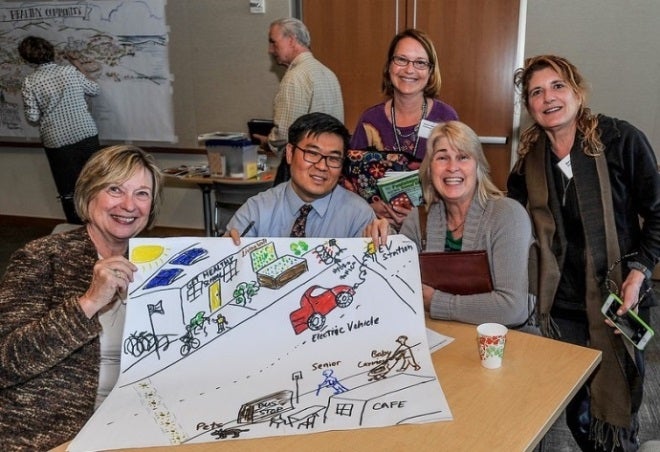 Community members and leaders across five visioning workshops helped us identify the top 10 components for creating healthy equitable communities in San Mateo County. We heard loud and clear that a healthy, equitable community is one that offers complete social, physical, and mental well-being to all its residents at all stages of life.
Check out the visions created by workshop participants – then share your own! Take our online survey to help ensure our work reflects the needs of our communities.
Healthy Schools
Summits: The Adult Form of Recess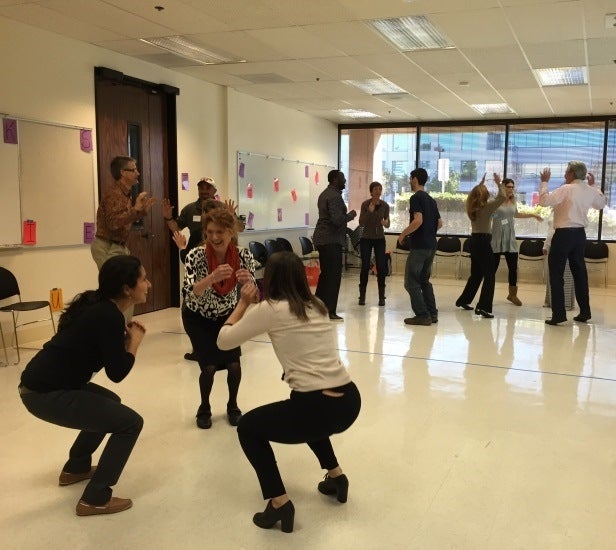 Thanks to everyone for participating in this year's San Mateo County School Wellness Policy Summit! We had diverse perspectives in the room yet the message was clear – we can and should do more to make it easier for kids to be healthy no matter where they live or which school they attend. Check out the SF Examiner's coverage for a full recap.
Raising of America
A new documentary series that takes a look at early childhood development as a key to improving Americans' health outcomes will be released soon by California Newsreel. The documentary is a follow up to the widely acclaimed series Unnatural Causes: Is Inequality Making Us Sick? that looked at health disparities across the U.S.. A group of public health and early childhood development professionals from across the region met last Friday, organized by the Bay Area Regional Health Inequities Initiative, to discuss the film and collaboration opportunities to improve health outcomes for children across the Bay Area. Representatives from San Mateo County, including the Health System and County Office of Education, are now discussing ways to advance our work in support of local children and their families. We'll keep you posted as more develops.
Healthier Students Higher Achievement
The Centers for Disease Control and Prevention released two new podcasts on how healthy eating and physical activity are related to academic achievement. These are a great resource for school staff and parents alike!
What Youth Have to Say
The San Mateo County Youth Commission is looking for youth between 13-20 years-old to join the team that works to improve the lives of young people throughout our county. This impressive group of young advocates works directly with the Board of Supervisors and County departments to offer youth's perspective on important issues facing our community. The Commission has always been a leader on understanding and improving physical and mental health for youth in San Mateo County. Applications for the Commission are due June 5 – please encourage youth from your networks to apply and get involved!
Healthy Places
Calling All Healthy Leaders!
Do you have what it takes to make our region a more healthy, sustainable, and socially just place? Hear how you can join the Community Advocates Leadership Academy, a nine-month training program to expand leadership for healthy communities. Get social on April 7 at the Grill House in Redwood City from 7-8:30 pm and meet past graduates, current participants, and interested applicants. San Mateo County Health System's Chief Jean Fraser will share an inspiring vision of how we can create healthier communities together. Find more information here.
Make Your Street Look Good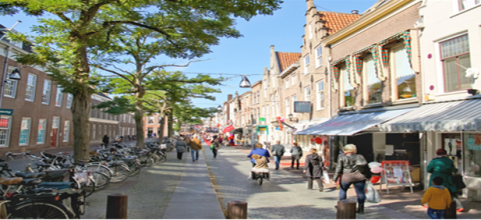 Last week, Get Healthy and the Town of Atherton brought 75 South County residents together to learn how to create healthy, vibrant communities through innovative street design. We heard directly from Town of Atherton Mayor Rick DeGolia and Vice Mayor Elizabeth Lewis, Menlo Park Mayor Catherine Carlton, Redwood City Councilmember Barbara Pierce and Virginia Kiraly with Menlo Park Fire Protection District on local challenges and opportunities for creating healthier streets. Special thanks to Mike Garvey for offering the Grand Boulevard Initiative perspective, and special guest Jeff Tumlin with Nelson Nygaard for his presentation on urban street design guidelines. Learn more at: www.gethealthysmc.org/LandUse.
The More Brains the Better
Over 120 East Palo Alto residents gathered earlier this year to brainstorm how to improve health and quality of life for everyone in the community. Participants identified a range of solutions such as more community engagement, housing affordability, economic opportunity, education, mental healthcare, and nutrition. Kudos to the City for collecting such robust input! All of this great feedback will feed directly into East Palo Alto's General Plan. Read more from the official workshop summary here..
Grab a Buddy, Take a Hike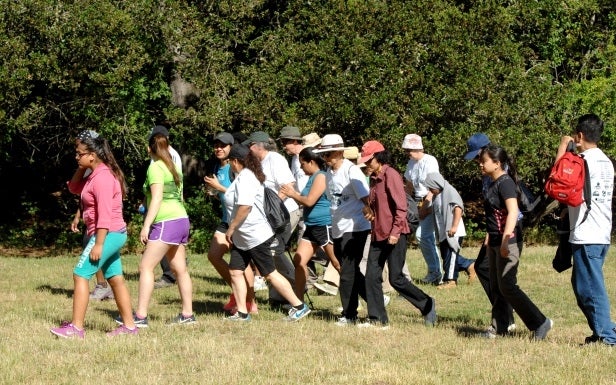 Looking for some fun in the sun this weekend? Take a hike and visit one of our County's amazing parks. Mark your calendar for upcoming hikes led by park rangers for the VIP experience – next up, Saturday, April 4 in Pescadero! Find more on the County's Park Department website.
Healthy Food
Food Access: Two Realities in One County
A San Mateo County Health System Survey of residents' access to healthy food found mixed results. While 77% reported they have 'excellent' and 'good' access to affordable fresh fruits and vegetables, the majority of respondents who reported 'fair' or 'poor' access are among our most vulnerable populations. These vulnerable populations include young adults, people with high school education or less, those living below the federal poverty level, women, and people of color. Tune in the Increasing Access to Healthy Food webinar today at noon to learn more about programs and approaches to implement improved food access issues for everyone.
Sugar Speaks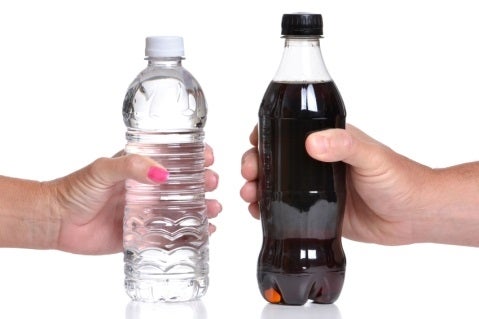 People who drink 2 or 3 sodas everyday are almost 3 times more likely to die from a heart attack. How can we reduce the amount of sugar people are taking in? Resolutions like Berkeley's soda tax or a newly introduced State Bill (SB 203) that proposes to place warning labels on sugary drinks are some of the ways jurisdictions are creatively working to discourage drinking too much soda.