January 2015 Newsletter
A Fresh and Healthy Start
What is your vision of a healthy community?
We need your help! Tell us your priorities for a healthy community. You'll be helping us plan our work over the next few years to ensure everyone has the opportunity to live a long and healthy life in San Mateo County. Join us at one of our five upcoming visioning workshops across the County and share your vision. Also, help us get the word out – the more the merrier. Send our workshop flyer to your networks and be sure to RSVP in advance. The workshops will be held: February 17th in South SF, February 19th in Menlo Park, February 26th and March 4th in San Mateo, and March 3rd in Half Moon Bay.
Happy New Year from us to you! Meet the Get Healthy Staff and our Fresh Approach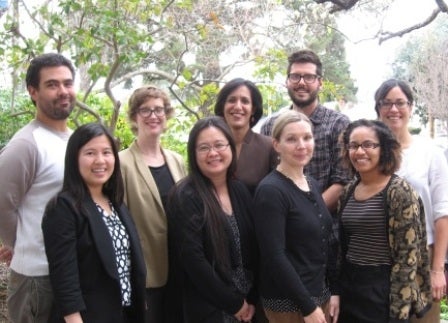 We have lots of resources to advance health in San Mateo County – and our most important is our staff. Click here to read more about our team, including several new members.
Our monthly newsletters also have a new approach this year, featuring data on a current public health issue, a related case study, and staff perspectives. All this will be in addition to the updates we provide on our priorities. We hope this will be more of a resource for you to promote and implement your work. We also post to social media daily so don't forget to follow us on Facebook and Twitter and help us reach our goal of 5,000 Facebook fans – we're almost there!
Healthy Schools
Registration is now open for the 3rd Annual County School Wellness Policy Summit!
Learn about the latest school wellness policy strategies and how to implement healthy changes in your school and school district on Wednesday, February 25 from 8:30am to 4:00pm at the County Office of Education. The Summit will feature California Physical Education Health Project's Dianne Wilson-Graham, and have break out discussions ranging from best practices to adolescent brain development. Last year we had over 100 participants – and we hope to have even more this year! Be sure to register in advance here.
Helping youth make the right choice for their health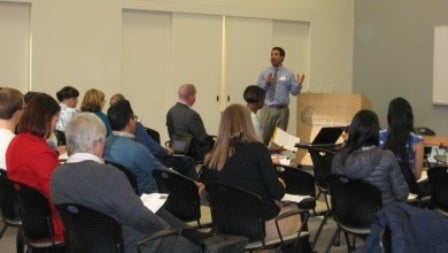 Over 40 school administrators and youth wellness experts discussed how to prevent students from smoking,using alcohol, and taking drugs – and quit if they've already started at the January School Wellness Alliance meeting. Their take away? With the use of e-cigarettes, prescription drugs, and over the counter medications on the rise, schools should do more to educate their students about associated health risks, and promote policies that make e-cigarettes , alcohol, and drugs less available to kids. The School Wellness Alliance meets every quarter to discuss how we can make all school districts in San Mateo County places where students thrive.
Healthy Places
Parks make it easier to get and stay active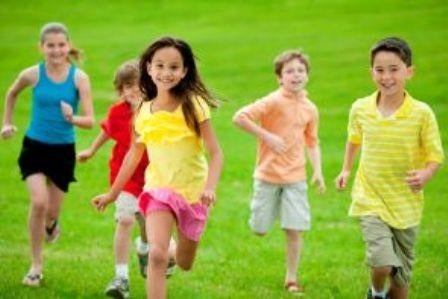 Research shows that the closer people are to parks, the more likely they are to get exercise and reduce risk of obesity, heart disease, diabetes, and cancer. Parks and nature also relieve stress and encourage social interactions that are good for our mental and overall health. Thanks to the San Mateo County's Parks Department for recently adopting healthy communities as a strategic goal! We will now see health woven into the fabric of our County parks.
Principled in Menlo Park
Menlo Park has recently adopted principles to guide the development of their General Plan and future changes to the city. They include many initiatives that help build healthy communities, such as focusing on transportation, youth, and healthy living. Kudos for also including housing affordability and limiting the displacement of current residents as an important principle – something many communities in San Mateo County are concerned about.
Healthy Food
Something to chew on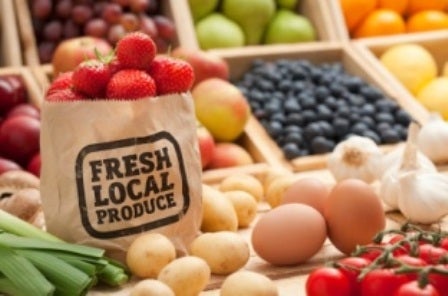 So you may have heard of "Farm to Table" but what about "Farm to School?" With 1 in 3 elementary school kids in San Mateo County overweight or obese, see how healthy local food can support our kids and the local economy at the same time.
Parents really listen to their kids
Check out this new CDC study that shows how obesity prevention for youth helps parents achieve better health outcomes too. When kids learn healthy eating habits and ways to be physically active they can help protect their own health as well as their parents'.
Funding Opportunities
Kaiser Permanente San Mateo Area is awarding grants between $5,000 to $35,000 to improve the health of our more vulnerable populations by improving access to mental health services, reducing substance abuse, improving nutrition and increasing consumption of healthy food, and increasing physical activity. Get those applications in by March 13, 2015.
San Mateo County will be contacting finalists this week to submit proposals for Measure A funding to make San Mateo County a healthier place for all. Good luck to all who applied!