December 2016 Newsletter
Data Countdown to 2017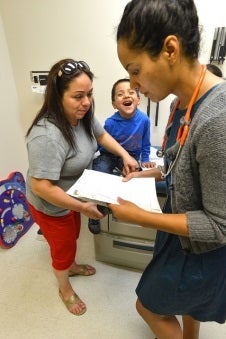 Primary Prevention Physicians
Last month, San Mateo County Health Officer Dr. Scott Morrow and Get Healthy SMC led a training for primary care providers at the San Mateo Medical Center on how to be advocates for key social determinants of health. Many doctors express frustration that they typically see patients when social determinants such as transportation and housing challenges have impacted their ability to manage their illness or contributed to their stress and poor health. By training providers on primary prevention, we can course correct earlier and improve health outcomes for those who need it most. View the full presentation here.

Sharing is Caring
What are you doing to create healthy, equitable communities in San Mateo County? We want to help you spread the word! Send us any updates you have related to policy changes that reflect a connection to health equity and social determinants of health and our four priorities to hpp@smcgov.org. We can promote your good work on our Facebook and Twitter accounts that reach over 6,000 people, our website Success Stories, and in this monthly newsletter.