Bay Area bike-share program says 178,000 miles traveled since August launch
The Bay Area's bike-share program said its riders have logged more than 178,000 miles since it started three months ago — a distance equivalent to circling the Earth about seven times.
The three-month-old system has had more than 80,000 rides with more than 3,200 annual members and more than 10,000 casual members since August 29.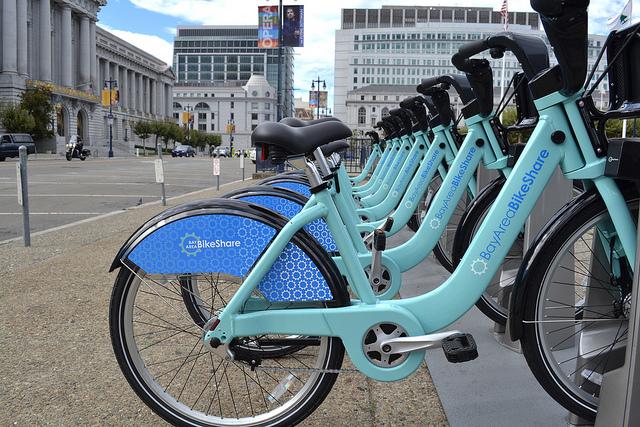 Bay Area Bikeshare officials said the three-month-old program has attracted many users. PHOTO BY BAY AREA BIKESHARE
The bike sharing system started with 700 mint green bikes, available 24 hours a day at 70 stations in five cities along the Caltrain commuter rail corridor: San Francisco, Redwood City, Palo Alto, Mountain View and San Jose.
The program is set to expand in 2014 to 1,000 bicycles at 100 stations.
The program is funded by the Bay Area Air Quality Management District, San Francisco, SamTrans, Caltrain, San Mateo County Transportation Authority, San Mateo County, Redwood City and the Santa Clara Valley Transportation Authority.