Join the Emergency Medical Services Corps
Student grants available for young San Mateo County men of color.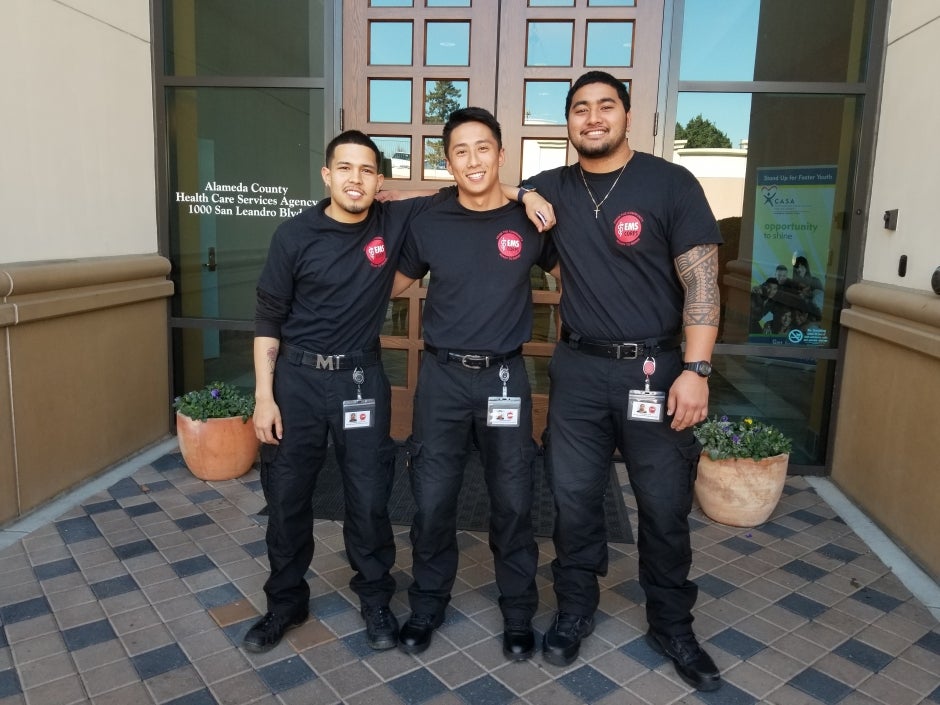 The Emergency Medical Services Corps program of Alameda County is now seeking San Mateo County applicants for its Spring cohort. The San Mateo County Health is partnering with this nationally-renowned program to train local entry-level emergency medical technicians, remove economic barriers for residents most impacted by health inequities, and increase the diversity of the local medical responder and health workforce. Applications must be submitted by December 6, 2019.
The EMS Corps is a 5-month full-time training with supportive youth development services to help young men of color from disadvantaged backgrounds obtain an Emergency Medical Technician certificate. Certified participants will be able to access entry-level positions in the health care and emergency medical services fields that can grow into a thriving career trajectory. Selected San Mateo County applicants will receive a $5,000 student grant to complete the training. The program is renowned for its transformational impact and feedback from local students is very positive.
Who are we looking for? Young San Mateo County men of color between the ages of 18 and 26 who are interested in building a fulfilling career in emergency medical services, have a disadvantaged or underrepresented background, and are motivated to learn.
The program does not require prior experience in the health care field; the program requires a high school diploma or GED and a driver's license. For more information on the program requirements, please see the requirement description.
The online application deadline is December 6, 2019. For more information on the program you can check the EMS Corps brochure and the fact sheet. If you have questions related to the application process or would like support developing your application, please contact our Community Health Planner, Grace Streltzov, via email at gstreltzov@smcgov.org or phone at 650-573-2319.
The training begins in January and is located at 1000 San Leandro Blvd., San Leandro, CA, right next to the San Leandro BART station.
If you know a potential candidate, please share this information.