EMT Pathways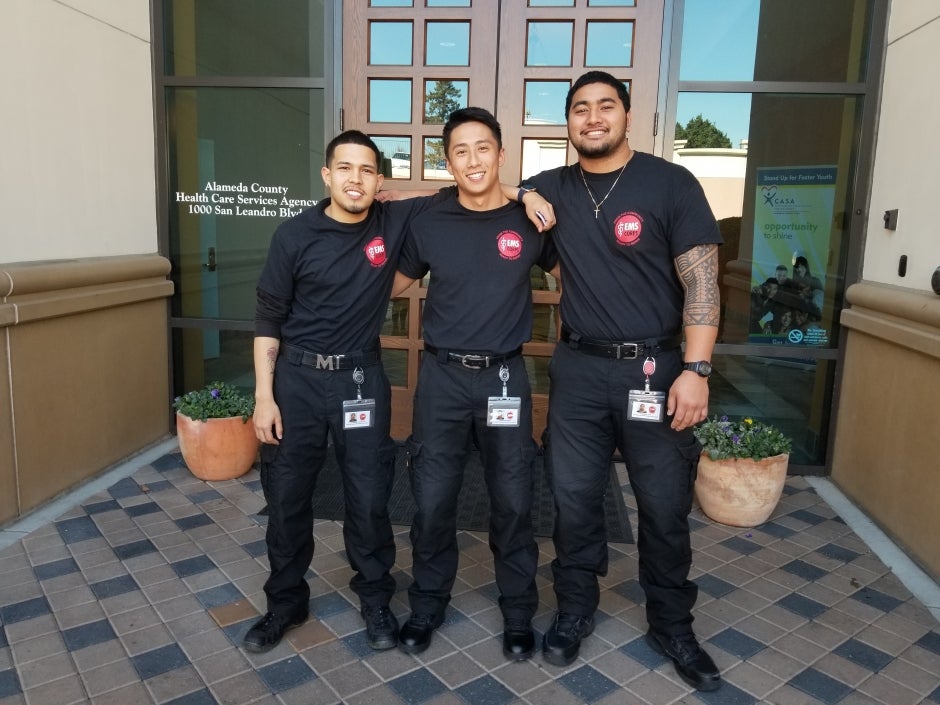 The Emergency Medical Services Corps program of Alameda County is seeking San Mateo County applicants for its Spring 2021 co-ed cohort. San Mateo County Health is partnering with this nationally-renowned program to train local entry-level emergency medical technicians, remove economic barriers for residents most impacted by health inequities, and increase the diversity and inclusivity of the local medical responder and health workforce. The application deadline is October 31, 2020. Email Erika Rincon, ewhitcomb@smcgov.org if you are interested in applying.
The EMS Corps is a 5-month full-time training with supportive youth development services to encourage diverse members of the community, including underrepresented groups and people with lived experience similar to underserved populations in San Mateo County, become an Emergency Medical Technician. The academy's curriculum trains participants to address racial health inequities in their communities. And in order to be inclusive, the academy provides supportive services to address specific challenges that people of color face in entering the field. Participants who successfully complete the program will gain access to entry-level positions in the health care and emergency medical services fields that can grow into thriving careers. Program participants will receive a $5,000 student grant to complete the training. The program is renowned for its transformational impact and feedback from local students is very positive.
Who are we looking for? San Mateo County is committed to inclusiveness and to developing a workforce that reflects the diversity of the community. Emergency Medical Services Corps. is open to all disadvantaged individuals, regardless of race and gender, who can demonstrate an economic barrier to training and entry in the EMS field. San Mateo County encourages applications from all local residents who are interested in building a fulfilling career in emergency medical services and are ready to serve their community, including individuals from disadvantaged or underrepresented backgrounds.
While the program does not require prior experience in the health care field, it does require a high school diploma or GED, young adults between the ages of 18-26, and being able to meet the EMT background guidelines. For more information, review the application.
Applications are now open and will close on October 31, 2020. For more information on the program, you can visit the EMS Corps.website. If you have questions related to the application process or would like support developing your application, please contact Erika Rincon, via email at ewhitcomb@smcgov.org or phone at 650-573-2935.
The Spring 2021 training will begin in January 2021. Due to the COVID-19 pandemic, most trainings will be provided virtually, and skills trainings will be provided in small group in-person meetings that will comply with health and safety standards. In-person meetings are held at 1000 San Leandro Blvd., San Leandro, CA, right next to the San Leandro BART station.
If you know a potential candidate, please share this information. Thank you for helping us to foster economic opportunity for all people in San Mateo County, to diversify our health workforce, and to build healthier communities.