First Countywide Steering Committee Meeting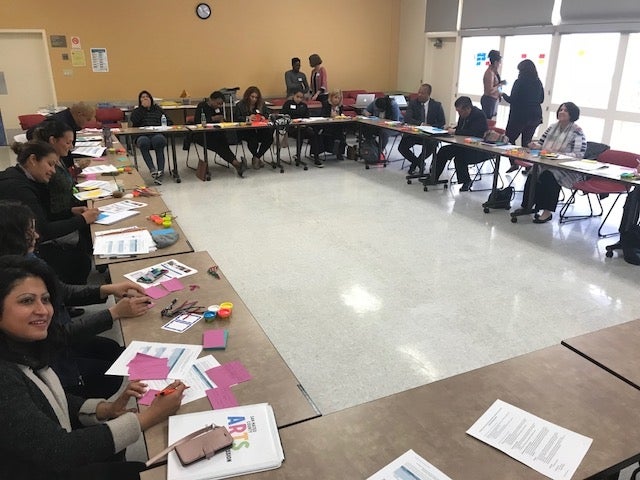 On April 18, the Community Collaboration for Children's Success (CCCS) Countywide Steering Committee convened for the first time and shared their hopes for the project. The Steering Committee includes representatives from the core CCCS agencies—the San Mateo County Health System, Human Services Agency, Probation Department, First Five and County Office of Education—as well as key stakeholders from county agencies, boards and commissions, and select community-based organizations. The Steering Committee brings firsthand knowledge of systems, services, and resources focused on supporting youth success in the areas of juvenile justice, education, youth services, youth health and youth engagement.

The Steering Committee's role throughout the process will be to make recommendations based on their expertise in systems and services and act as a liaison between the initiative and their agency or organization.
Raimi + Associates, an urban planning firm, led the meeting with evaluation support from San Francisco State University's Health Equity Institute (HEI). Raimi staff will lead in-the-field community engagement, and HEI staff will conduct evaluation throughout the community engagement process to help us improve as we go.