FAQs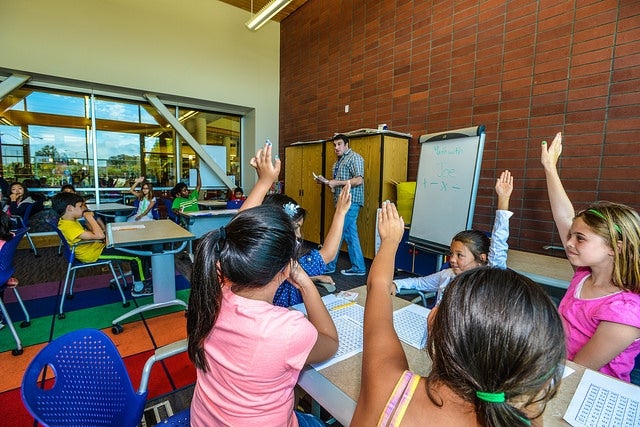 Q: What are the goals for the project?
A: The Community Collaboration for Children's Success (CCCS) aims to ensure all children in San Mateo County have every opportunity to live long, healthy lives.
Q: What is the origin of this project?
A: County leaders realized that the majority of youth clients in high-intensity programs such as Juvenile Probation, Child Welfare and Behavioral Health and Recovery programs were coming from particular neighborhoods in the County. The leaders recognized that a place-based effort was needed to understand the particular needs and challenges in the communities where youth and families lived. Working directly with youth and families to understand the circumstances they face and craft solutions together helps keep young people out of these high-intensity County programs.
Q: Where and when will the project take place?
A: The youth planning process will take place in North Fair Oaks and South San Francisco in the Spring and early Summer of 2018. The planning process will take place in East Palo Alto and Daly City in the Fall and Winter of 2018. Community plans will be finalized and presented in June of 2019.
Q: How will it happen?
A: Using a place-based, neighborhood-level approach, the CCCS team works with families to identify barriers to success and address long-standing sources of risk for youth. Through creative community building activities and data collection methods, community members share perspectives and solutions to create neighborhood plans and identify priority interventions for each area to support youth success.
Q: What is Trauma-Informed Planning and why is it important?
A: The concept of collective trauma acknowledges that trauma can occur on a community-wide scale as a result of pervasive violence, concentrated poverty, neglected infrastructure, and social systems. Similar to individuals' adoption of adaptive behaviors to personal trauma, community-level lack of trust, disengagement with civic processes, and a lack of a sense of community ownership are all logical outgrowths of historic and systemic community-wide trauma. Trauma-informed community building (TICB) offers an approach to strengthen power and resilience in communities in the face of pervasive trauma.
Q: What kinds of commitment has San Mateo County made to the implement and resource the community action plans?
A: The Board of Supervisors has indicated that $2.5M in funds has been earmarked in the next 2-year budget cycle for implementation. Each 2-year budget is developed and negotiated separately and the Board of Supervisors cannot allocate funds beyond the current 2-year budget cycle. In the budget discussions for the 2017/18-2018/19 budget, the County indicated that $2.5M of Measure K funds would go to support the implementation of the community plans.
Q: How are the communities of focus identified for this project?
A: Neighborhoods in North Fair Oaks, East Palo Alto, South San Francisco and Daly City will be the site of the CCCS project through June of 2019. These neighborhoods were identified because they have both high need and high capacity for deep community engagement and participation.  The Health System worked in partnership with the Human Services Agency and Probation to develop a composite "need" indicator and a composite "readiness for planning" indicator. The need indicator weighs heavily the concentration of youth clients in Behavioral Health/Substance Abuse programming, Probation/Juvenile Justice and Child Welfare, then also incorporates 3rd grade reading level, suspension, low-birth weight and poverty. The readiness criteria incorporate concentration of CBO's, relevant collaborative initiatives, youth servicing facilities and Big Lift communities. Those geographies with the highest need and highest readiness were identified as priorities for community planning.
Q: Who is at the table?
A: Leadership for this project comes from the County Manager's Office, Health System, Human Services Agency, Department of Probation and County Office of Education.
Local leadership guides the project to ensure the process takes the unique needs and desires of individual communities into account.